Valgene Clifford
Grafton | Monday, February 8 2021 |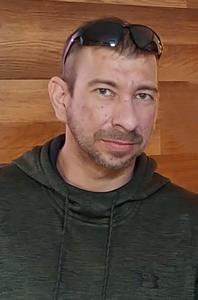 It is with great sadness to announce that Valgene Patrick Clifford, age 37, of Grafton, Illinois, passed away at Jerseyville Hospital on Monday, February 8, 2021.
Valgene was born in Beaumont, Texas and was raised in Grafton, Illinois. He spent his adulthood living in Jerseyville, ultimately returning to his hometown of Grafton.
Valgene attended Jersey Community High School and graduated with the Class of 2002. Following graduation, He went to work at William F. Brockman Company in Jerseyville, most recently had been employed as a Machine Operator with Historic Lumber and Plank. Valgene had an old fashioned work ethic was a quick learner, He rarely took a day off and enjoyed working with his hands.
Valgene enjoyed his work and spending time with his family, especially his nephew and new baby niece. In addition to spending time with family and friends, he liked music, movies, being outdoors, planting vegetable gardens and helping out others whenever he could. Valgene was 'tough as nails, with a heart of gold' and would give you the shirt off his back, type of man.
He is survived by his mother Janet (Harmon) Arnold of Grafton; his twin brother Jonathan Clifford of Godfrey; a sister-in-law Erica Clifford, his nephew, Grayson Clifford and niece, Eva Clifford.
He was preceded in death by his father, Patrick Clifford; his step-father, Scott Arnold; and Grandparents, Valgene and Sue Ann Harmon.
Valgene was a loving son, brother, nephew, cousin, uncle, and friend. He will be missed by many, and remembered often. Services will be held at a later date. Donations can be made to his family, in care of Crawford Funeral Home, 1308 State Highway 109, Jerseyville, IL 62052, to assist with funeral arrangements.
Obit Provided By:
Crawford Funeral Home