Timothy Patrick
Granite City | Saturday, October 2 2021 |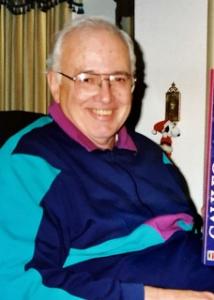 Timothy (Tim) Benson Patrick of Granite City, IL departed this life on Oct 2, 2021, at Meridian Village in Glen Carbon, IL.
A Christmas baby, he was born December 25, 1941, in Huntington West Virginia, the son of the late Otto and Dorothy Patrick. An organic chemist, Tim retired in 2015 from Southern Illinois University at Edwardsville as Distinguished Research Professor Emeritus after 46 years of service. Always a member of the Marshall Thundering Herd at heart, Tim received his B.S. from Marshall University in 1963 and his Ph.D. from West Virginia University in 1967. He published nearly 100 research studies and made significant advancements in the field of fluorine chemistry. Outside of work, Tim also enjoyed playing several sports including basketball, baseball, running, and fishing and was also no stranger to the blackjack table.
Tim is survived by Ping Patrick and daughters Mae Ping and Shawn Patrick, along with son-in-law, several grandchildren, and many cousins.
Visitation will be held at Thomas Saksa Funeral Home in Granite City on October 9, 2021, from 2:00 pm – 4:00 pm, followed by a service led by the Rev. Jennifer Warren Hauser. In lieu of flowers, the family asks memorials be made to the American Diabetes Association (www.diabetes.org). Condolences may also be expressed online at saksafuneralhomes.com.
The family would like to express its heartfelt gratitude to all the caregivers and staff of Meridian Village in Glen Carbon, IL, for their compassion and generosity provided to Tim in his final years.
Obit Provided By:
Thomas Saksa Funeral Homes