Timothy Holder
Jerseyville | Friday, June 18 2021 |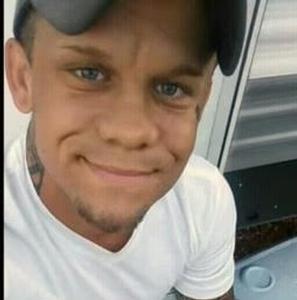 Timothy David Holder, 28, passed away unexpectedly on June 18, 2021 at his home in Jerseyville.
He was born in Jerseyville on April 8, 1933 and was the son of John Holder and Karen (Strubberg) Hert.
Timothy was a great artist with amazing penmanship, had the biggest heart, and loved his friends and family dearly. He enjoyed anything he could do with ink - draw, write, and tattoo. He was happiest when he was able to spend time with family and friends.
At a young age, Timothy enjoyed bow hunting and fishing with his grandfather and playing baseball with his cousin.
Later in life, he enjoyed traveling with the carnival, playing slot machines, winning a scratch off ticket, and wood burning. Those who knew Timothy, knew he loved to talk to anyone and cared so much for everyone.
Surviving are his parents, John Holder of Jerseyville and Karen (Bill) Hert of Godfrey; a sister, Destiny Holder of Godfrey; a step-sister, Bailey Hert of Green Bay, WI.; grandparents, Zelma Holder of Jerseyville, Wayne and Jan Strubberg of Jerseyville, and Norma Cutt of Godfrey; Aunts and Uncles, Shari and Dave Axley of White Hall, Bob Axley of Winchster, Garry and Minnie Shaw of Hardin, Angie and John Crawford of Brighton, Mark and Lori Holder of Wrights, and Michael (Marci Hall) Strubberg of Jerseyville; cousins, Christopher, Kayla, Cassie, AJ, Alyssa, Austin, Aaron, Josh, Randall, Kaylee, Mikaila, Joshua, Emily, and Samantha along with many great aunts and uncles and distant cousins he loved.
He was preceded in death by his grandfather, Clifton Holder; great-grandparents, Don and Ruth Butler; two aunts, Anna Holder Axley and Debbie Bushnell; three uncles, Marvin Holder, Tony Holder, and Clifton 'Sambo' Holder; two cousins, Brian Miller and Shawn Douglas; and a great friend, Sammy Campbell.
Visitation will be held on Wednesday, June 23, 2021 from 4 p.m. until time of services at 7 p.m. at Crawford Funeral Home in Jerseyville.
In lieu of flowers or plants, memorials may be given to the family in care of the funeral home.
Celebration of Life will be held at a later date, let the day be a day of remembrance of who he was and all the good times we had with him over the years.
Obit Provided By:
Crawford Funeral Home