Timothy Boyd
Granite City | Sunday, September 26 2021 |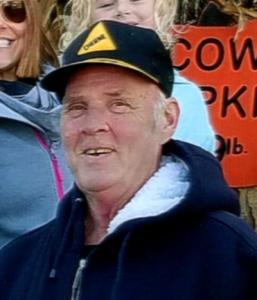 Timothy Boyd, 73, of Granite City, IL died on Sunday, September 26, 2021, at NHC Healthcare in Maryland Heights, MO.
He was born on August 27, 1948, in Columbus, OH to Max and Wanda (Foster) Boyd.
Timothy married Janice Jackson in Granite City, IL on November 1, 1969. She preceded him in death in 2020.
The U.S. Army veteran served in Vietnam. He was a ham radio enthusiast and he enjoyed woodworking. Timothy was mechanically inclined and enjoyed working with tools.
The loving father and grandfather is survived by 2 daughters: Tiffany Boyd and her husband, Zachary Hicks of Granite City, IL and Dennetta (Neil) Podnar of Fenton, MO; a grandchild, Abigail Podnar; a brother, David (Carol) Boyd of Falmouth, VA, and 2 sisters: Tomma (Jim) Bone of Bloomington, IL and Shelly (Bill) Ellis of Tampa, FL.
Timothy is preceded in death by his wife and parents.
A memorial visitation will be from 10:00 until the time of service at 11:00 a.m. on Friday, October 1, 2021, at Wojstrom Funeral Home & Crematory in Granite City, IL. In lieu of flowers, memorials may be made to the USO.
Online guestbook and obituary available at www.wojstrom.com
Obit Provided By:
Wojstrom Funeral Home & Crematory Inc