Terry George
Cheyenne | Wednesday, March 3 2021 |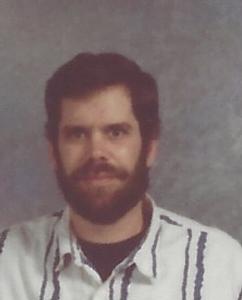 Terry Leon George, 66, passed away 8:30 am, Wednesday, March 3, 2021 at The Davis Hospice Center, with his family by his side.
Born January 11, 1955 in Wood River, he was the son of the late H. Leon George and Martha N. (Barnfield) Weller of Alton.
Terry loved his 70's rock music, playing the guitar and harmonica, and he loved this country.
A 1973 graduate of Alton Sr. High School, he moved to Cheyenne, where he owned and operated "The Candy Man Company". He loved Cheyenne, and everyone that knew him, loved him. He was a kind and giving soul.
Surviving are his mother; brother, David (Linda) George of Wood River; sister, Marla (Charles) Wolff of Bunker Hill; step-sisters, Sharon (Tim) Butler of Jerseyville, Bev (Bob) Schneider of Godfrey, Judy (Randy) Margeson of Elsah; 18 nieces and nephews; 30 great nieces and nephews; aunt, Helen (Lovelace) Kitchen; and uncle, Benton Barnfield.
He was preceded in death by his father; brother, John A. George; sister-in-law, Sharon George; step-father, Raymond H. Weller; step-brother, Gary Weller; and step-sister, Debbie Funk.
Private graveside service and interment will be held at Rose Lawn Memory Gardens in Bethalto at a later date.
Marks Mortuary in Wood River in charge of local arrangements.
Obit Provided By:
Mark's Mortuary