taline "Ikey" Ruth (Armes) Lipscomb
Granite City | Tuesday, May 25 2021 |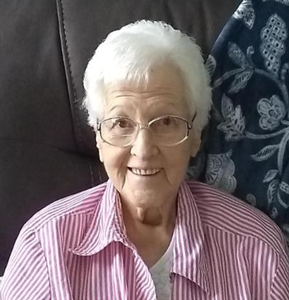 Italine "Ikey" Ruth (Armes) Lipscomb passed away May 25th at Gateway Regional Medical Center.
Italine was born in Venice, Illinois on 04/14/1933. She is the daughter of the late Rawleigh Armes Sr and Marie (Lundy) Jaeger.
Italine married Robert D. Lipscomb Sr. on April, 18, 1953. He preceded her in death on 01/26/2013.
She is survived by her four brothers: Rawlieigh (Anita) Armes Jr, Eugene (Carol) Armes, and John (Christi) Jaeger, Wm Armes and sister Victoria Armes Davis; five children: Robert D Lipscomb Jr, James R Lipscomb, Catherine A (Michael) Brown, Linda M Donaldson, and Tara L Lipscomb; eleven grandchildren,
Sherrie Brown-Davis(Ben), Starla Jo Lipscomb-Pyles, Candice Yanovich(Pasha), James Bradford, James Lipscomb Jr., Jack Lipscomb, Darren Patterson(Julie), Robert Lipscomb III (Tia) Delilah Donaldson, David Donaldson, and Ryan Brown and four great grandchildren Preceded by granddaughter Kelly Brown Hagopian.
She was a loving second mother to her two nieces: Corrine Harris and Diane Armes, to her nephew: Rawleigh Armes, and to many of her children's friends. Everyone knew that they could always have a safe, loving place in her home. She never turned away someone who needed help.
She enjoyed bingo, reading, and playing cards – especially rummy and pinochle.
A Memorial Service will be held at Thomas Saksa Funeral Home in Granite City on Saturday, May 29th at 4:00 PM, with doors opening at 2:00pm for visitation. There will be no viewing per Italine's request.
The family would like to give a very special thank you to Cara Armes, for being her caregiver and friend for the past few years.
In lieu of flowers, please send donations to The American Cancer Society or St Jude Children's Research Hospital
Obit Provided By:
Thomas Saksa Funeral Homes