Susanne Liles
Bunker Hill | Wednesday, February 16 2022 |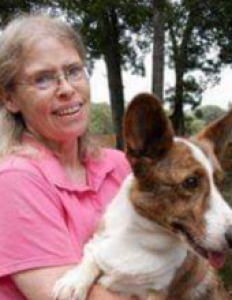 Susanne K. Liles, 69, of Bunker Hill, passed away Wednesday, February 16, 2022, at Alton Memorial Hospital after a short, courageous battle with cancer.
Funeral services will be at 11:00 a.m. Tuesday, February 22, 2022, at the Mueller-Pagani Funeral Home, LaSalle. Burial will follow in St. Mary's Cemetery, Utica. Visitation will be held from 10:00 a.m. until the time of the funeral services Tuesday at the funeral home.
Susanne was born February 4, 1953, in Elmhurst to John and Dorothy (White) Liles. Following her high school graduation, Susanne attended Illinois State University where she received her bachelor's degree in special education. She earned her master's degree in education from Southern Illinois University (Edwardsville). Susanne taught in the Alton Community School District for over 40 years prior to her retirement. During her teaching career, she mentored many student teachers.
Susanne was a big dog lover. She was a member of the Siberian Husky Club of St. Louis. For many years, she and her mother competed in dog shows with their Huskies. Later, she and her beloved Corgis, Adele and Yoda, competed in agility meets where Sue formed a close camaraderie with her fellow dog lovers. Sue and her dog, Adele, participated in therapy visitations in the community until such activities were ended by the pandemic.
Susanne is survived by her aunt, Darlene Gorski; her cousins, Janet (Robert) Morrow, Kathleen (Brian) Corbett, Gail (Paul) Anderson, William B. (Jeri Steele) Dow Jr., Rick (Linda) Liles, Romaine Oilschlager, LaDonna Liles and Heather Harris and many faithful friends. Sue is also survived by her dear friend, Sue Seymour, who lovingly assisted Susanne in her last days. She leaves behind her beloved Corgis, Adele, and Yoda.
Susanne was preceded in death by her parents, John and Dorothy Liles; her grandparents, Elmer and Loretta Liles; her aunt and uncle, Leona and William B. Dow Sr. and her uncle, Lawrence (Deanna) Liles.
Memorials may be directed to any dog-related charity of the donor's choice.
The online guestbook may be viewed and remembrances shared at www.MuellerFH.com.