Steven Conrad
Jerseyville | Monday, July 25 2022 |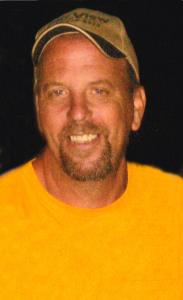 JERSEYVILLE - Steven D. Conrad, 58, of Jerseyville, passed away unexpectedly on Monday, July 25, 2022, at his residence.
Steve was born in Carrollton, Illinois on November 16, 1963, and was the youngest of 5 children born to Lewis and Norma (Howland) Conrad.
Steve married Cindy (Walz) Conrad on September 29, 1990, and they shared 31 wonderful years together.
Steve was a simple man who embraced his time with family, friends, and his fur babies, Daisy and Squeak. He loved tending to his garden so he could share his produce with ¨the whole county." He dedicated as much time as he could to his passion of deer hunting.
For those lucky enough to know him, Steve will be remembered as a man with the kindest heart. He never met a stranger and was always willing to help out anyone in need. Steve was the life of every party and his smile was truly contagious.
Steve is survived by his wife, Cindy; mother-in-law, Adelene Walz, of Jerseyville; siblings, Allen ¨Buford¨ Conrad, of Jerseyville, LaVonne (Conrad) Abbott of Jerseyville, and Donna (Conrad) Alderson of Freeport, IL; half-siblings, Linda, Nancy and Charlie; aunts, Karen Jones and Delores Johnson; brothers in-law and sisters-in-law, Duff and Kathy Foiles of Shipman, Randy Woolsey, of Jerseyville, and Toni Woolsey of Jerseyville; nieces and nephews: Jennifer (Mike) Gambling, Ashley Conrad, Jason Branham, Amy (Branham) Pointer, Brad Daiker, Tiffany (Kyle) Edwards, Josh Woolsey, Jeremy (Becky) Foiles, and Amie (Tom) Schneider, several great nieces and nephews, and his special goddaughter, Laura Ash.
He was preceded in death by his parents, Lewis and Norma Conrad; father in-law and mother-in-law, Jack and Kay Walz; brother and sister-in-law, Wes and Bev Conrad; brother-in-law, Gary ¨Monk¨ Woolsey, uncle, Bill Howland; and aunt, Joann Delp.
A celebration of Life will be held at DJ´s Pub and Grill in Jerseyville on Friday, August 5, 2022 from 3:00 p.m. - 7:00 p.m, and all are welcome to attend. A potluck meal will be served. The family encourages all who knew and loved Steve to come and share their memories, pictures, and stories.
In lieu of flowers, memorials may be given to the family in care of Crawford Funeral Home, who has been entrusted with arrangements.
Memories may be shared with the family by visiting www.crawfordfunerals.com
Obit Provided By:
Crawford Funeral Home