Stephen Saale
Brighton | Wednesday, December 28 2022 |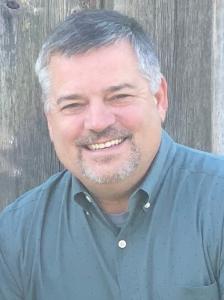 Stephen "Steve" G. Saale, died peacefully at home, with his family at his side on December 28, 2022, after a courageous battle with an aggressive form of brain cancer. He was 56 years old, born June 18, 1966, in Alton, and was the son of Patricia (Astroth) Saale of Jerseyville and the late Carl Saale. As luck would have it, he met the love of his life and his future wife of 17 years through mutual acquaintances, and on June 18, 2005, he married the former Jane (Beem) Jansen at Lockhaven Country Club. She survives.
Steve was full of life, and he was blessed in so many ways. The world has lost a loving husband, father, grandfather, son, brother, brother-in-law, and friend. Steve was one of six children, boasted four children of his own as well as two grandchildren and he loved his family, especially his two grandchildren, Hatley and Hayden. He loved the outdoors and took pride in taking care of his yard and his home as he was a handyman in all things. He enjoyed fishing and was grateful to have property to take care of in Lake Shipman, IL, for over 30 years. He was an avid fisher, golfer, and he loved to travel. He took many trips with his wife and family, and he also took motorcycle trips with his longtime friends.
Along with his mother and wife he is survived by four children, Phillip Saale (Lacie) of Waterloo, Haley Jansen of Godfrey, Taylor Jansen of Brighton, and Logan Jansen of Cottage Hills, two grandchildren, Hatley and Hayden Saale, three brothers, Dr. Thomas Saale (Cheryl) of Brentwood, TN, Dr. Daniel Saale of Dublin, OH, and Ronald Saale (Karen) of Godfrey, and two sisters, Barbara Mourlam (Jeffrey) of Shawnee Mission, KS, and Dr. Mary Saale (William Croxton) of Fenton, MO, as well as numerous nieces, nephews, and great nieces and nephews.
Visitation will be from 10:00 a.m. – 1:00 p.m. Tuesday, January 3, 2023, at Gent Funeral Home in Alton followed by a Mass of Christian burial at 1:30 p.m. at St. Mary's Catholic Church in Alton. Burial will be at St. Joseph's Cemetery in Alton. People wishing to honor Steve may make memorials to the Beem Family Foundation. Gent Funeral Home in Alton is in charge of the arrangements. Online guestbook and information may be found at www.gentfuneralhome.com
Obit Provided By:
Gent Funeral Home