Shirley Struif
Alton | Friday, May 19 2023 |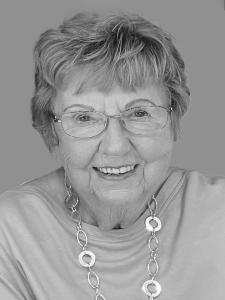 Shirley S. Struif, 91, passed away at 12:37 a.m. Friday, May 19, 2023 at home after a brief battle with cancer.
She was born on December 18, 1931 in Alton, the daughter of Charles Emmet and Mina Marie (Crull) Spatz.
She married Troy B. Cummings in 1952. She married L. James (Jim) Struif in 1965. Both preceded her in death as did a son, Dean Cummings.
She is survived by four children, Scott Struif of Springfield, OR, Jamie Struif-Pehowski and husband Steve of Bettendorf, IA, Susie Bazzell and husband Lance of Godfrey, and Jeff Struif and wife Missy of Godfrey; seven grandchildren, Brennan Struif, Adam Pehowski, Jenna Pehowski, Connor Bazzell, Chloe Bazzell, Lola Struif and Hattie Struif.
She graduated from Alton Senior High School, Monticello College in 1955 and SIUE in 1965.
She prepared income taxes for 44 years from 1979-2023, working for H&R Block for seven years before becoming an Enrolled Agent and opening her own practice, Shirley S. Struif Income Tax Service, in 1986 where she practiced until her recent retirement in April 2023.
She was currently a member of the Evangelical United Church of Christ in Godfrey. She had been a member of the Alton Junior Service League and the Alton Community Service League and a founding member of the Alton/Godfrey Women's Club.
Family came first and was most important in her life. She spent many hours with her grandchildren. She also enjoyed gardening and was known for her plant/garage sales.
Visitation will be from 4:30 – 7:00 p.m. Monday, May 22, 2023 at Gent Funeral Home in Alton.
A memorial service will be held at 11:00 a.m. Tuesday, May 23, 2023 at the Evangelical United Church of Christ in Godfrey. The Reverend Jerry MeCaskey will officiate.
Per her wishes she was cremated. Buriel will be private.
In lieu of flowers, memorials may be made to the Evangelical United Church of Christ or the Alton Little Theater. Online guestbook and information may be found at www.gentfuneralhome.com.
Obit Provided By:
Gent Funeral Home