Shirley Otto
Glen Carbon | Saturday, April 24 2021 |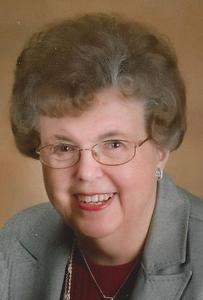 Shirley Jean Otto, age 88, of Glen Carbon, IL (formerly of Edwardsville, IL), passed away at 11:23 a.m. on Saturday, April 24, 2021, at Anderson Hospital in Maryville, IL.
She was born on June 23, 1932 in Pin Oak Township, the daughter of the late William F. and Lena (Engelke) Wibbing.
Shirley married Warren Henry Otto on February 1, 1952, in Edwardsville. He preceded her in death on January 12, 2018.
She is survived by one daughter, Sharon Rotter and her husband, John, of Edwardsville; son-in-law, James Overholtz of Litchfield; 4 grandchildren, Jennifer Sanders and her husband, Andrew, of Glen Carbon, Michelle Hommert-Helm and her husband, Eric Helm, of Glen Carbon, Lisa Jackson and her boyfriend, Shanne Hanson, of Troy, Christopher Overholtz of Highland; and 7 great-grandchildren.
She was preceded in death by her parents, husband, and one daughter, Kathy Overholtz.
Shirley was employed at First Federal Savings and Loan in Edwardsville for 33 years, finishing her career as a Corporate Secretary. She retired from First Federal Savings and Loan in 1994.
Shirley and her husband enjoyed traveling, shopping, and going out to eat at different local restaurants. She was an avid baker. Shirley and Warren went to Hagen Family Orchard each year for peaches and enjoyed making pies for their daughters and grandchildren together. She took pride in hosting her family for all of the holidays.
She was a life-long member of Eden Church in Edwardsville where her visitation will be held on Wednesday, April 28, 2021 from 10:00 a.m. to 12:00 p.m. The funeral service will be held at the church immediately following the visitation at 12:00 p.m. with Rev. John Roberts presiding. Interment will follow at Sunset Hill Memorial Estates in Glen Carbon. Memorials may be made to Eden Church or the American Cancer Society.
Weber & Rodney Funeral Home is in charge of the arrangements.
Online condolences may be expressed at weberfuneralhome.com.
Obit Provided By:
Weber & Rodney Funeral Home