Shirley Davidsmeyer
Carrollton | Friday, June 17 2022 |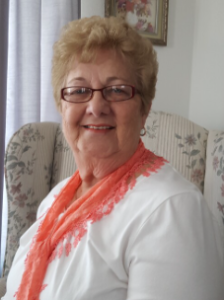 Shirley Ann Davidsmeyer, 81, formerly of Carrollton, died Friday, June 17, 2022, at Jacksonville Memorial Hospital in Jacksonville, Illinois.
She was born in Mozier, Illinois on September 23, 1940, and was the daughter of Warren and Rosella (Vinyard) Howdeshell.
For over 35 years, Shirley was employed in the Emergency Room at Alton Memorial Hospital in Alton, Illinois, where she retired at the age of 73. Throughout the years, she acquired many dear friendships with her co-workers and treasured those memories and bonds throughout the years.
She married Donald L. Davidsmeyer on August 1, 1980, in Carrollton, and together they shared 13 years before his death on December 17, 1993.
Surviving are a daughter and son-in-law, Kimberly and James Davis of Jerseyville; two sons and daughters-in-law, Daniel and Kathy Mager of Columbia, and Barry and Haley Hartmann of Waxhaw, North Carolina; a very special step-daughter and her husband, Debbie and Steve Christison of Carrollton; six grandchildren and their spouses, Michelle and Terry Cordes of Carrollton, Marcus and Laura Groppel of Jerseyville, Brittany and Joshua Deitner of Cincinnati, Ohio, Aaron Mager of Los Angeles, California, Sydney Hartmann and Brady Hartmann both of Waxhaw, North Carolina; and was Grandma Great to six of her darlings, Dagan and Evan Cordes, Easton Groppel, and Danny, Benji and Joey Deitner; and a very special friend from their teenage years, Gloria McSchooler of Carrollton.
She was preceded in death by her husband, father, mother, and stepfather, Sherman and Rosella Kraushaar; and three siblings, Sherman Kraushaar, Sharon Kay Pruitt, and Connie Pruitt.
Visitation will be from 4 to 7 p.m. Wednesday at Crawford Funeral Home in Jerseyville, where funeral services will be conducted at 10 a.m. Thursday.
Burial will be in Carrollton City Cemetery in Carrollton, Illinois.
Memorials may be given to Boyd Memorial Hospital in Carrollton.
Obit Provided By:
Crawford Funeral Home