Shelly Schnaare
Alton |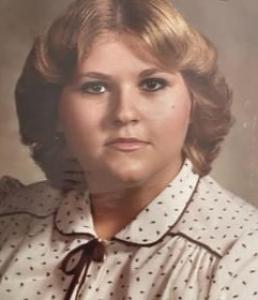 Shelly J. (Long) Schnaare, 59, passed away Sunday, November 5, 2023 at a family residence in Alton, IL, following her release from Alton Memorial Hospital for a surgical procedure. Born on June 9, 1964 in Greenville, IL, she was the daughter of Dennis M. Long Sr. of Malad City, ID and the late Phyllis J. (Hathaway) Urbonas of Mt. Olive, IL. Shelly graduated in 1982 from Gillespie Highschool and was a member of The Church of Jesus Christ of Latter-Day Saints in Godfrey, IL.
After graduation and the birth of her two oldest children Savanna and Dillon, she worked as a CNA at Eldercare Nursing Home in Alton. Years later after giving birth to her second son Zachary, Shelly chose to change her career path by becoming a teacher's assistant at Step-by-Step Childcare Center in Alton, IL. This career change allowed her more flexibility to be available for her children's needs, and ultimately led her to pursue her associate degree in early childhood development from Lewis and Clark Community College. After obtaining her degree she received an opportunity to become a preschool teacher within Step-by-Step which eventually led to her to a promotion as a site supervisor.
Shelly was a caring person and although she did not have the financial means to give back, she gave back in other ways such as donating blood to the Red Cross, participating in charity fundraisers, and volunteering for community service activities. She loved the outdoors, going on motorcycle rides, attending hockey games, and seeing her favorite bands in concerts. She was known for her love of anything tie-dye and her passion for hard rock music with a special emphasis on the rock band Kiss. She began collecting mementos from all their concerts she attended, with her most exciting piece being a guitar pick that Paul Stanley spit into the crowd. Shelly took great pride in her Kiss collection and passed her strong appreciation and love for music to all three of her children.
Shelly had many passions, but none greater than caring for her family. She was an inspiring and extremely loving mother, grandmother and significant other. Even through her toughest times she always made sure her family was cared for. She was a modern working mother with traditional values which included a nightly home-cooked meal, and always making sure her home was clean and presentable.
Along with her father Dennis (Kris) Long Sr. she is survived by her stepfather, Darrin Urbonas of Mt. Olive, IL; her partner, Gary Gerber of Simpson, IL; three children, Savanna Long of St. Louis, MO, Dillon Schnaare of Alton, and Zachary Long of East Alton; three stepsons, Matthew Gerber, Gary (Niki) Gerber jr., and Correy Miller; grandchildren, Jordan Shaw, Mya Shaw, Adelyn Schnaare, Preston Gerber, and Emma Gerber; siblings, Penny (Tim) Clinton, Tammy Page, Dennis (Robin) Long Jr., Sara (Charles) Deering, and David (Megan) Long; two nephews, Charles Jarman, and Marvin Jarman; four nieces, Rachel Triplett, Laken Zukas, April Triplett, and Beckie (Jose) Reyes; and many cousins and friends.
Visitation will be from 10:00 a.m. until time of funeral service at 12:00 p.m. Thursday, November 16, 2023 at Gent Funeral Home in Alton, IL. Burial will follow at Valhalla Memorial Park in Godfrey, IL. Memorials may be made to the family in care of Savanna Long. Online guestbook and information may be found at www.gentfuneralhome.com.
Obit Provided By:
Gent Funeral Home