Shelly Connor
Alton | Sunday, September 26 2021 |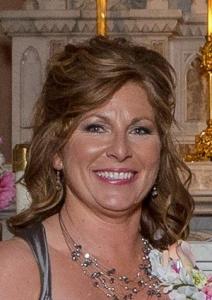 Wife, mother, grandma, nurse, boater, bowler, and life of the party. Shelly Marie Connor (formerly Walter) joined her grandsons in Heaven on September 26, 2021.
She is survived by her mother, Patricia Gibbons, husband of 24 years, Mike Connor; daughters Trisha Middleton (Chad) and Faith McKaig; brothers Mike Walter and Shawn McKaig (Melissa); sister Mary Kapcoe (Steven), two grandchildren Connor and Hannah Middleton, and a boatload of nieces and nephews.
She was preceded in death by two grandsons, Lucas and Caleb Middleton, and maternal grandparents James Herbert "Herb" and Maurietta "Chub" Gibbons.
Shelly was known for her selfless devotion to family and friends. As a single mom, she raised Trisha for 11 years, cementing their lifelong bond as mother and daughter, but also as best friends, before marrying Mike Connor. Juggling work, motherhood, and schooling, she earned her nursing degree. She quickly developed a reputation for hard work, genuine compassion, and a love for life that she instilled in her family. She was such an inspiration to her daughter that Trisha followed in her footsteps into the medical field, becoming a physical therapist. Shelly was the obvious head of the family, organizing holidays, mending fences, and reminding her husband to take his hearing aid out, but not put it where it would get lost or thrown away.
All work and no play makes for a boring life - Shelly was anything but. Member of a weekly bowling group for years, she grew several close relationships and unforgettable memories. Shelly and Mike would eventually begin their life as boaters, join Lake Center Marina, and build wonderful friendships that were more like family. If the temperature was decent and the weekend free, you could find them laughing, smiling, telling stories, and taking rides up the river. Shelly would regularly spend her birthday on a boating trip, surrounded by those same friends, daughter, and even some of Trisha's rowdier friends who thought of Shelly as another mother.
It was easy to see how much family meant to Shelly. She easily became an amazing Grandma to Connor and Hannah. Shelly would volunteer to keep them every week (and more if she could pull them away from her daughter), take them to the zoo, spoil them with presents, root beer floats, or just cuddles and a movie. She cherished her role as a grandmother. Shelly was also a dedicated mother, speaking to both Trisha and Faith multiple times a day, every day. She would help them through difficult times, share in their happiness, comfort them in sorrow, lead them with maternal knowledge and Love them eternally. Through Shelly's influence, the world will enjoy two wonderful, smart and beautiful women that will carry on her spirit.
Anyone who met Shelly can remember several things - she couldn't sneeze just once; she always had a smile on her face; and she loved her husband so much that she picked up his hearing loss…we wonder if she did it just to be funny. If you learned anything from Shelly, it was to Love. Love life. Love each other. Love yourself, and smile.
We all Love you and will miss you for our entire lives. We look forward to seeing your beautiful smile again one day.
In celebration of Shelly's life, visitation will be from 4 pm to 8 pm on Thursday, October 7, 2021, at Pitchford Funeral Home in Wood River. A Mass of Christian Burial will be held at 9:30 am on Friday, October 8, 2021, at St. Mary's Catholic Church in Alton. Father Paul Nguyen, OMV will be the celebrant. Burial will follow at St. Joseph's Cemetery in Alton.
Due to the current CDC guidelines, face masks are required.
Memorials are suggested to the family and will be accepted at the funeral home.
Online guestbook available at www.pitchfordfuneralhome.com.
Obit Provided By:
Pitchford Funeral Home