Sheila Miessner
Highland | Sunday, July 30 2023 |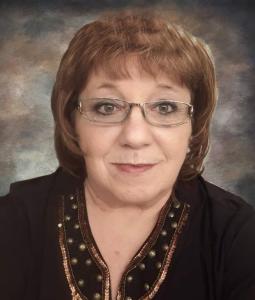 Sheila A. Miessner, age 65 of Highland, IL, died Sunday, July 30, 2023, at Saint Elizabeth Hospital in O Fallon, IL.
She was born on Monday, August 5, 1957, in Huntsville, AL, the daughter of Richard and Barbara (nee Bradford) Kuhn.
On Sunday, October 25, 2009, she married David S. Miessner at Hoffman, Illinois, who survives.
Sheila was born in Huntsville, AL; she grew up all over the world with her father serving in the Air Force. She had lived in Pierron, IL for some 20 years and then moved to Highland, IL in 2017. Sheila enjoyed working at Highland Wedge, Troy D-X, Country Store on 6th Street, and Casey's, finally retiring in 2010. In her youth, she enjoyed bowling. She also collected gnomes and was fantastic baker. She and David enjoyed visiting the flea markets in the area. Sheila was a loving wife, had compassion for everyone, loved animals and will be missed by family and Friends. "Play It Forward"
Survivors include:
Husband - David S. Miessner, Highland, IL
Nephew - Anthony (Kellie) Smith, Brunswick, OH
Niece - Erika (Tim) O'Grady, Brunswick, OH
Nephew - Chad (Jamie) Donaghy, Sandusky, MI
Best Friend - Debi K. Downey, Highland, IL
Great Nephew - 3) Great Nephews
Great Niece - 4) Great Nieces.
She was preceded in death by:
Father - Richard Kuhn
Mother - Barbara Kuhn (nee Bradford)
Brother - Richard "Dickey" Kuhn.
Arrangements are being handled by Spengel-Boulanger Funeral Home in Highland, IL.
Celebration of Life will be at 1:00 PM on Sunday, August 13, 2023, at Spengel-Boulanger Funeral Home in Highland, IL, with D. Joe Smith, Pastor, of Centralia, IL, officiating.
Memorial contributions may be made to Partners for Pets, St. Jacob, IL.
Obit Provided By:
Spengel-Boulanger Funeral Home