Sheila Mancell
Granite City | Thursday, March 3 2022 |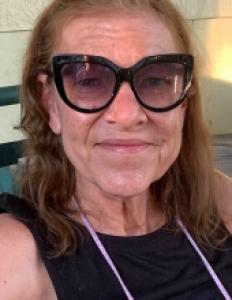 Sheila Dawn Crockarell Mancell of Granite City, Illinois passed away in her sleep at the age of 59.
She was born in Granite City. Sheila was a very unique spirit, sometimes hard to read and masked with partying. Yet she had more love than a lot of people realized. As of this week, Sheila is no longer in fear of letting that love out. May she forever be remembered for her strengths and not of her weaknesses and may she rest in peace.
She was preceded in death by her mother, Patricia A. Abernathy.
Sheila is survived by her father, Baxter (Donna) Crockarell of Ballwing, Missouri; three children, DeAndre (Hannah) Crockarell of Fort Bragg, North Carolina, Michael Mancell of Ballwin, Missouri, and Alexandria (Austin Torrence) Mancell of Ballwin, Missouri; a grandson, Neil; many brother and sisters; aunts and uncles; cousins; other extended family and friends.
No formal services are to be held. Memorials may be made to the family or to a charity of one's choice. Irwin Chapel of Granite City is in charge of arrangements. www.irwinchapel.com
Obit Provided By:
Irwin Chapel Funeral Home