Sharon K. Hasenjaeger
Bethalto | Saturday, April 12 2014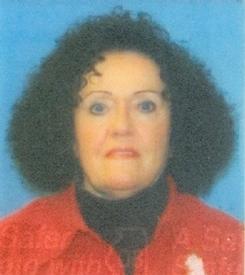 Sharon K. Hasenjaeger, 75, of Bethalto, IL peacefully departed this world and soared with wings as an eagle into the presence of her Lord and Savior at 8:46 a.m. on Saturday, the 12th of April, 2014.
Sharon was born on January 9, 1939, in Alton, IL, daughter of Harry and Marie (Gallagher) Parker. She was preceded in death by her mother and father, step-mother, a sister and brother-in-law, Shirley & Dean Lovell and a great-niece, Melanie Schmidt. Surviving family is her son Jeffrey Hasenjaeger, grandsons Brady, Nolan, and Joel, all of Maryville, a son Steven Hasenjaeger, a sister, and a niece, Marsha Schmidt of Roxana.

Sharon's career was in the field of healthcare, working over 25 years at Wood River Township Hospital until it closed, then at Alton Memorial Hospital until she retired. A gifted pianist and singer, she used her talents serving as a long time praise and worship team member. Sharon will always be remembered for her unshakable faith and her intense love of the Lord. She enjoyed helping people and ministering to their needs, always quick to offer a comforting hug and a prayer to those who were hurting. Her life's goal was to spend eternity in Heaven and as we will miss her dearly, we are joyful in our assurance that she is now walking with Jesus!
Per Sharon's wishes a private family memorial service will be held at a later date.
Arrangements with online information and guestbook through Paynic Home for Funerals may be found at www.paynicfh.com
Obit Provided By:
Paynic Home for Funerals