Shannon Inman
Godfrey | Monday, July 10 2023 |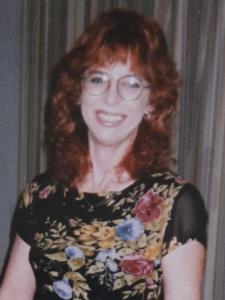 Shannon Colleen (née Mullikin) Inman, 57, was called home by her heavenly father on Monday, July 10, 2023. She was surrounded by her loving family, who she lived for.
She was born to John and Rosemary (Davison) Mullikin on April 16, 1966, in Clarinda, IA.
She was a mischievous child who grew into a mischievous adult, albeit a responsible one, she was a free spirit, whose charm and personality could melt even the most stubborn of people.
Her charisma was effervescent, and she welcomed any, and all, people into her life. She had a way to make everyone feel at ease whether it was a witty retort or just a smile, her grace was legendary.
She devoted her life to her two sons, who she essentially raised on her own. She went to every track meet, every function they had, and always encouraged them to be great. She gave them latitude to make mistakes so they could learn from them and grow into the successful men they are today. She truly loved her role of being "mom".
As she embraced her role, she also made time for an education. She had a Bachelors in English Literature, was a Systems Engineer, and IT guru with multiple certifications, attended Washington University in St. Louis, and was nominated for a Rhodes Scholar by one of her professors.
Even with the accolades, she chose the simple life. At her heart, she was a gypsy, a free spirit. She chose to be a freelance writer because she just had an uncanny way to put down words that could capture and captivate a person's mind. At the time of her passing, Simon & Schuster were in the process of publishing her first novel.
Her prowess as a cook is also to be noted. She would make exorbitant amounts of food for the family holidays, Christmas, in particular, was her favorite. Her cookies were what legends are made of.
In recent years, she was able to re-connect with her soul mate, Chris Inman, after 30 years apart. They were able to fill each other's lives and close the hole that had been in their hearts for so long. They were all able to coalesce as a family, in every sense of the word. Some of their best times were spent watching classic TV in bed or just conversing. They were in the habit of taking long road trips that would always include antiquing along the way. Even in the amount of time that they were together, they were able to live 1000 lifetimes. True love is eternal.
She was preceded in death by her father, John Mullikin, her brother, Sean Mullikin, her uncle Chuck (who she adored), and her grandparents.
Surviving, are her devoted husband, Chris Inman, their sons, Captain Sean Peters, Master of Science, US Army, and his wife, Allison of Wichita, KS and Captain Xane Peters, MD, Master of Science, USAR, and his fiancé, Ashley Penton of Chicago, IL, and Shannon's mother, Rosemary Mullikin of Godfrey.
Cremation rites were accorded.
Visitation will be 11:00 AM until time of memorial service at 1:00 PM on Saturday, July 15, 2023, at Elias, Kallal & Schaaf Funeral Home in Godfrey.
Memorials are suggested to Riverbend Resale.
Online condolences and guestbook may be found at www.eliaskallalandschaaf.com.
Obit Provided By:
Elias, Kallal & Schaaf Funeral Home