Sean Summers
Alton | Wednesday, August 4 2021 |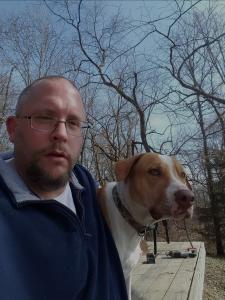 Sean Gregory Summers was born on October 28, 1977 in Alton, IL.
He passed away on Wednesday, August 4, 2021 at Alton Memorial Hospital in Alton, Illinois.
Sean was a loving husband, father, son, brother and friend. He had a personality that could light up any room and he always got along with everyone. Though he loved his best friends like brothers, his greatest love was for his family.
He was married to Johanna Summers for 19 years, and they had two children together, Nathan, 12, and Anna, 21. Sean had been a rural mail carrier in Jerseyville, IL for the past 8 years. Before that he managed Ponderosa in Alton. He was an avid sportsman who loved to hunt, fish and ride his motorcycle. He was a friend to many and always there when you needed him.
He is survived by his wife, Johanna "Bugos" Summers; a son Nathan Summers; a daughter Anna Summers; two brothers Darren (Sheri) Summers from Grafton, IL and Dion (Pam) Summers from Godfrey, IL; three sisters Lisa (Tim) Garcia, Lori (Scott) Johnson, and Tammy Wilson; his father Greg (Donna) Summers from Perry, MO; his grandfather Dewey (Berdine) Summers, and his best friends Giles (Melinda) Clowers and Roger Scroggins.
He is preceded in death by his mother Marie Olson Summers.
There will be a Celebration of Life Ceremony on Saturday, August 7, 2021 at the First Presbyterian Church in Jerseyville, IL from 1pm-4pm.
In lieu of flowers donations to GoFundMe - Help Sean's Family organized by Giles Clowers would be appreciated.