Sandy Moehn
Alton | Wednesday, January 11 2023 |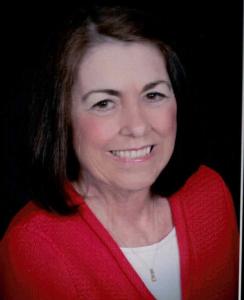 Sandy Marie Burke Moehn, 71, died peacefully at home and entered into eternal rest on Wednesday, January 11, 2023. Sandy was born August 19, 1951, to Thomas "Bud" and Dallas Burke, the former Madison County Coroner. A lifelong Alton resident, Sandy graduated from St. Mary's School, Marquette High School, and St. John's School of Nursing/Maryville College.
She was employed for 36 years by the obstetrics and gynecology departments of St Joseph's Hospital and St Anthonys Hospital Women's Pavilion.
In 1968, she met Nick Moehn. Although they grew up only about five city blocks from each other and attended the same parish grade school and high school, it was not until 1968 that they met. That first encounter occurred in the kitchen of a friend's home in Wood River. The rest is history.
Msgr. James Suddes officiated the wedding of Sandy and Nick in St. Mary's Catholic Church on June 12, 1971. Sandy loved any holiday or celebration that would bring all the kids and grandkids together for a meal and subsequent chaos! She also loved sewing projects, crafts, gadgets, shopping for bargains, navigating road trips with a map as large as the windshield, and speaking endlessly about her friend, Deaf Bill, the infamous mummified man who made his home in her family's funeral home closet.
Sandy is preceded by her parents, her brother Thomas "TJ" Burke, her grandson Roman Nicholas Thomeczek, and dear friend Maggie Huff. She is survived by her husband, her siblings: Debby (Marc) Lambert, Pamela O'Boyle, and Shaun Burke; her six children: Jodie (Danny) Thomeczek, Geoffrey Moehn, Marcie (Dan) Boyce, Niki (Jeremy) Elliott, Molly (Robert) McAfoos, and Niles (Meghan) Moehn, and her seven grandchildren: Owen Thomeczek, Addison Thomeczek, Caleb Thomeczek, Drew Thomeczek, Lauren Elliott, Josie Elliott, and Lucille McAfoos.
Visitation will be from 9:00 a.m. until the time of Mass of Christian burial at 11:00 a.m. Monday, January 16, 2023, at St. Mary's Catholic Church in Alton. Memorials may be made to St. Mary's Church, Shriner's Hospital for Children, and Wm BeDell ARC. Burial will be at St. Joseph's Cemetery in Alton at a later date.
Gent Funeral Home in Alton is in charge of arrangements. Online guestbook and information may be found at www.gentfuneralhome.com.
Obit Provided By:
Gent Funeral Home