Sandra Seagraves
Alton | Friday, December 16 2022 |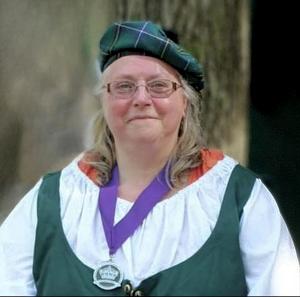 Sandra Kay (Crockett) Seagraves, 62, of Danville, Ill., passed unexpectedly at home on Dec. 16, 2022. She was born on May 23, 1960, in Alton, Ill., and was raised in the Alton and Jerseyville areas. She later raised her own family in the Bethalto, Ill., area; her children are Civic Memorial High School graduates.
At the time of her passing, Sandy was employed by Follett Higher Education Group. She served as a bookstore manager for Danville Area Community College and as course materials manager for Harper College Campus Bookstore. She had previously established a successful career in retail management over many years, including at Lowe's in Alton, Wood River Walmart, and Alton K-Mart.
Sandy attended Alton schools until her family moved to Jerseyville in 1975. She was a 1978 graduate of Jersey Community High School, where she had been actively involved in the JCHS performing arts programs. As a student in Alton School District, she was part of the Alton High School band and orchestra programs, including Marching 100. She played both trumpet and French horn.
Her artistic ability was demonstrated throughout her life as well as through her talents as a vocalist, visual artist, floral designer, and avid crafter.
Sandy had completed post-secondary coursework at Lewis and Clark Community College in Godfrey and through the University of Phoenix.
An active and beloved member of Watershed Church in Elgin, Ill., Sandy was a Majority Member of Job's Daughters International and Past Honored Queen of the former Bethel #95 in Alton. She was also a past Royal Matron of the Charity Court Order of Amaranth.
She was sister to all her siblings, but also filled the role of mom whenever they needed her to and was loved most for her unselfishness in doing so, and for caring so wholeheartedly for her whole family, whether biological or bonus. Her circle of friends felt that same unselfishness from Sandy in the love she so freely shared with them as well. Her sons and grandsons, however, are what put a true sparkle in her bright green eyes every single day. Grandsons Traigor and Archie were the sources of much joy, and she was most proud of her title as their Granny Sandy.
Sandy is survived by her sons, Joshua Seagraves of Cottage Hills, Ill.; Brandon (Rachel) Seagraves of Pekin, Ill., her two grandsons, Traigor and Archor, at home; a stepson Brian Seagraves of Ozark, Mo.; her mother, Mary Helen (Bock) Loy of Jerseyville, Ill.; three sisters, Melissa (Kevin) Meske of Bunker Hill, Ill., Jill Delp of Jerseyville, Ill., and Cathy Island of Dallas, Texas; four brothers, William (Tina) Crockett of Centralia, Mo.; Alan Crockett of Alton, Ill.; David Crockett of Austin, Texas, and Daniel (Katie) Crockett of Carlinville, Ill.
She was preceded in death by her grandparents; her father, Charles Daniel Crockett; and a sister, Rebecca Susan Crockett. Her former spouse, Gilbert Seagraves, also preceded her in death.
Per her wishes, cremation rites were accorded and arranged with Rortvedt Funeral Services & Crematory in Tilton, Ill. The family will host a memorial celebration of life in late January.