Ruth Pranaitis
Godfrey | Saturday, February 20 2021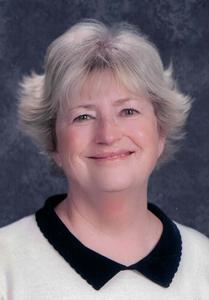 Ruth Pranaitis, 69, died at 10:43 p.m. Saturday, February 20, 2021, at Alton Memorial Hospital.
Born November 8, 1951, in St. Louis, MO, she was the daughter of Andrew R. and Shirley Ruth (Kellum) Carter.
She retired after more than 25 years as a kindergarten teacher for Evangelical School in Godfrey. She was a passionate teacher and loved every single student she taught. She made school fun and inspiring adventure for all of her kids. She loved traveling and exploring new places with her daughters, especially at her favorite place on earth, Walt Disney World. She always saw the world with a childlike wonder and saw the beauty in the little things, like Christmas lights and the perfect seashell she found on the beach. She was creative and artistic and could master any craft she tried, from cake decorating to making stained glass stepping stones. She passed that on to her daughters, teaching them with patience and love. She was an amazing, loving, and wonderful mother who will be dearly missed.
Surviving is two daughters, Amie Pranaitis and Laura Pranaitis both of Godfrey. Also, surviving are two brothers, Terry Carter (Linda) of Fulton, MS, and Randy Carter (Yvonne) of Cape Girardeau, MO.
Along with her parents, she was preceded in death by a brother Andrew Carter and a sister, Teresa Cotton.
A memorial visitation will be from 4:00-7:00 p.m. Friday, February 26, 2021, at Gent Funeral Home in Alton.
Memorials may be made to St. Jude Children's Research Hospital.
Online guestbook and information may be found at www.gentfuneralhome.com
Obit Provided By:
Gent Funeral Home