Ruth Minarsch
Highland | Thursday, January 19 2023 |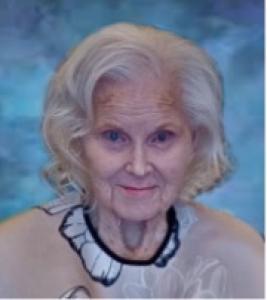 Ruth J. Minarsch, age 93 of Highland, IL, died Thursday, January 19, 2023, at San Gabriel Memory Care in Highland, IL.
She was born on Wednesday, December 18, 1929, in Casa Grande, AZ, the daughter of Cornelius and Oma (nee Rapier) Vickers, Sr.
Ruth was born in Casa Grande, AZ. She lived there until the age of 12, when she moved to Santa Monica, CA. After her children were grown, she started working for Huntington Beach School District. She moved to Mission Viejo, CA in 1992. In April 2021, she moved to Illinois to be closer to her son. Ruth loved growing roses in her backyard.
Survivors include Her son - Thomas (Ann) Maran, their sons: Ken D. Zobrist and the late Peter Levi Maran; and grandchildren: Danielle & Curtis Grathwohl, (sons: Gavin, Jake & Luke) and Ryan & Andrea Doolittle. Her son - Jerry (Fleur) Maran, their children: Vanessa (James) Zipf (children: Alexander, Zachary, Nathaniel), and Charissa (Jesse) Colyar (children: Paisley, Harlowe, Walker, Landen, and in July Delilah Joy). Brother - John (Marjorie) Vickers. Step-children - Robert Minarsch, Kathy Walsh, and Richard Minarsch. Also, surviving are her step-grandchildren and step-great-grandchildren.
Preceded in death by a daughter, Linda C. Maran; her parents; husband, Richard A. Minarsch; first husband, Victor J. Maran; and brother, Cornelius C. Vickers, Jr.
Arrangements are being handled by Spengel-Boulanger Funeral Home in Highland, IL.
Private arrangements at a later date.
Memorial contributions may be made to St. Jude Children's Research Hospital.
Obit Provided By:
Spengel-Boulanger Funeral Home