Russell Hendricks
Alton | Sunday, April 17 2022 |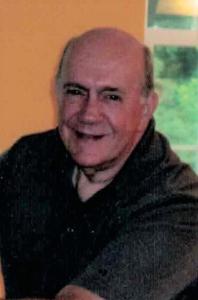 Russell (Russ) Warren Hendricks, 76, passed away on Sunday, April 17, 2022, under the care of Unity Hospice, at his home.
He was born in Alton, on October 11, 1945, to William and Anna (Weiss) Hendricks. He graduated from Alton High School in 1963 and joined Owens Illinois Brockway Machine Manufacturing as a machinist. He retired after 32 years of service with only a brief departure to serve in Vietnam with the Marine Corp from 1966-1968. Russell enjoyed playing golf in a league with his fellow co-workers, fishing, and bowling. He trained for his pilot license and while brief, he enjoyed flying small planes. In his retirement years, he cared well for his wife and enjoyed spectating his grandchildren's various activities. Russ lived to serve God above all things, and his family, always putting the needs of others ahead of his own.
Russell is preceded in death by his parents and oldest brother, Gary Hendricks; a niece, Diane Parish; and nephew, Dale Hendricks.
Russell is survived by his wife of 54 years, Alicia (Roe) Hendricks, and two children, David Hendricks, of Alton; and Mary (Jay) Phillips, of Godfrey; and two grandchildren, Lucy, and Riley Phillips. Also surviving are two brothers, William (Sandy) Hendricks, and Curt Hendricks, and nieces and nephews.
No visitation is scheduled. Memorials may be sent to Main Street Methodist Church. Gent Funeral Home is in charge of arrangements. Additional information and online guest book may be found at www.gentfuneralhome.com
Obit Provided By:
Gent Funeral Home