Ruby Kathleen Bienemann Paulk
East Alton | Sunday, June 26 2016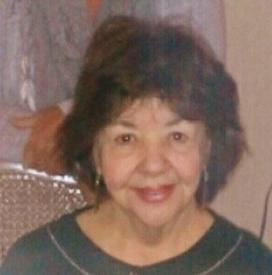 Ruby Kathleen Bienemann Paulk , 86, formerly of East Alton passed away peacefully surrounded by her family Sunday, June 26, 2016 at her home in Bolivar, MO. She was born October 10, 1929 in Wood River to Frank and Lydia (Dwyer) Fentress. She married James J. Bienemann in 1952, in Arkansas; he preceded her in death in 1985 after 33 years of marriage. She later married Everett Wayne Paulk in 1989, in St. Louis, MO; he preceded her in death in 2013. Ruby was retired from the Roxana School District where she worked as a secretary.
She is survived by three daughters and two sons-in-law, Debbie and Alan Hunt of Bolivar, MO, Judy and Russ Budzileni of Edwardsville and Barbara Sommers of Paonia, CO; four grandchildren and one great grandson; a brother-in-law, Jake Bienemann of Brighton; and a sister-in-law, Pat (John) Sapienza of New Hampshire; many nieces and nephews; and a dear friend since childhood, Aleene Redman of Hartford.
She was preceded in death by her parents; two husbands; brother, Jesse Fentress and three sisters, Patricia Ruth West, Mable Irene Freeman and Alice Fentress.
A graveside service will be held at 11 a.m. Thursday, June 30, 2016 at Wanda Cemetery in South Roxana. Paynic Home for Funerals entrusted with professional services. In lieu of flowers, memorials can be made to the animal shelter of the donor's choice. Online guestbook available at www.paynicfh.com
Obit Provided By:
Paynic Home for Funerals