Rona Krueger
Jerseyville | Friday, November 18 2022 |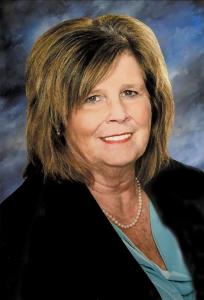 Rona Jean Krueger, 62, died at 3:00 p.m., Friday, November 18, 2022, at Robings Manor in Brighton.
She was born in Jerseyville on June 25, 1960, one of five children born to Harold and Shirley (Gross) Bowman.
She graduated in 1978 from Southwestern High School in Piasa, and for the majority of her adult life has been involved as a Paralegal with numerous firms throughout the years, currently employed with The Laiderman Law Firm in Creve Coeur, Missouri.
She married Daniel Krueger on March 8, 1980, at the Church of Christ in Jerseyville, and together they have shared 42 years of marriage and have been blessed with their two sons and three grandchildren, whom her life revolved around.
Surviving is her husband, Dan Krueger of Medora; two sons and daughters-in-law, Denton and Tonya Krueger of Chesterfield and Darren and Tia Krueger of Shipman; three grandchildren, Sadie, Marissa, and Dayton; a sister & brother-in-law, Donna and Don Phillips of Fieldon; two brothers and sisters-in-law, Keith and Diane Bowman of Chesterfield, and Richard and Amy Bowman of Brighton; a sister-in-law, Deborah Bowman of Medora; and her mother-in-law, Wanda Krueger of Jerseyville.
In addition to her parents, she was preceded in death by two brothers, Jerry Bowman and Dwight "Sonny" Bowman; and her father-in-law, Elmer Krueger.
Visitation will be from 4 to 7 p.m. Tuesday, November 22, 2022, at Crawford Funeral Home in Jerseyville, where funeral services will be conducted at 10 a.m. Wednesday.
Jacob Medford will officiate.
She will be laid to rest in the Medora Cemetery.
Memorials may be given to the cemetery in the care of the funeral home.
Memories may be shared at www.crawfordfunerals.com.
Obit Provided By:
Crawford Funeral Home