Romana Lofink
Granite City | Wednesday, April 13 2022 |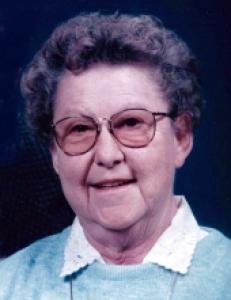 Romana Lofink, 91, of Granite City, Illinois passed away at 11:00 p.m. on Wednesday, April 13, 2022, at Anderson Hospital in Maryville.
She was born January 10, 1931, in Randolph County, Illinois, a daughter of the late Louis and Anna (Postman) Maes. She married Charles E. Lofink on January 21, 1950, in Aberdeen, Maryland and he passed away on April 22, 2007. She had worked for the United States Government with over 10 years of dedicated service as a secretary. She had also worked many years along with her husband at Ralph and Charlie's. Romana was a dedicated and faithful member of St. Elizabeth Catholic Church in Granite City and enjoyed her many years of volunteering and helping with many activities. She was very talented and loved quilting, gifting many quilts to family and friends throughout the years. She cherished her family and will be remembered for the love and special times shared with her family and friends.
She is survived by a daughter, Kathy Cuvar of Granite City; five sons and daughters-in-law, Benjamin and Leslie Lofink of Granite City, David and Denise Lofink of Granite City, Tim and Cathy Lofink of Union, Missouri, Jim and Katie Lofink of Granite City and Gary and Connie Lofink of Granite City; twenty-two grandchildren; many great-grandchildren and great-great-grandchildren; many nieces; nephews; other extended family and friends.
In addition to her beloved husband of 57 years and parents, she was preceded in death by a daughter and son-in-law, Dorothy "Dottie" and Steve Agoain; son-in-law, Stanley Cuvar; grandson, Jeremy Lofink; six brothers, Louis, Leo, Art, Charlie, James and Tony, and four sisters, Leola, Anna, Evelyn and Flo.
In celebration of her life, visitation will be at Irwin Chapel, 3960 Maryville Road in Granite City on Thursday, April 21, 2022, from 5:00 p.m. until 8:00 p.m. A Funeral Mass will be held at St. Elizabeth Catholic Church in Granite City on Friday, April 22, 2022, at 10:00 a.m. with Father Alfred Tumwesigye as celebrant. Burial will follow at Calvary Catholic Cemetery in Edwardsville. Memorials may be made to St. Elizabeth Catholic Church or to Masses and may be accepted at the funeral home. www.irwinchapel.com
Obit Provided By:
Irwin Chapel Funeral Home