Rolf Johnson
Glen Carbon | Wednesday, March 2 2022 |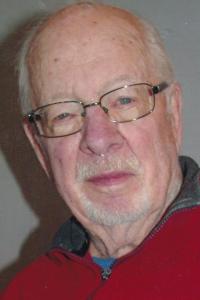 Rolf Knight Johnson, age 82 of Glen Carbon, IL, formerly of Hoffman Estates, IL, passed away on Wednesday, March 2nd, 2022 at his home. Rolf was born on June 6th, 1939 in Toledo, OH, a son of the late Norman and Evelyn (Knight) Johnson.
On June 8th, 1968, Rolf married Marianne Widmer, the love of his life in Barrington, IL. They were happily married for 43 years and enjoyed bicycling, going for nature walks, eating German food, and traveling together to Marianne's homeland of Austria. Marianne passed away on September 30th, 2011. Rolf retired from the sales department at Reichert Chevrolet in Crystal Lake, IL, after many years of dedicated service. Rolf enjoyed photography, developing his own film, building stereo equipment, watching auto racing, watching classic 1940s and 1950s movies, and listening to all kinds of music, particularly jazz music. In his children's early years, he enjoyed playing badminton with his family, riding bicycles with daughter Jennifer, playing catch with a baseball and mitt with son Erik, and was a member of the YMCA-sponsored Indian Guides and Trailblazers scouting groups along with Erik. He was a life-long Cubs fan who also adopted the St. Louis Cardinals after moving to Glen Carbon, IL, near St. Louis in 2019. In later life, he enjoyed watching a frequent Cubs or Cardinals game with his dear cat Simba. Rolf was a loving father, brother, grandfather, and a dear friend to many. He will be sadly missed by all who knew him.
In addition to his parents and wife, Rolf was preceded in death by a granddaughter, Angelica Johnson.
He is survived by his loving children, Erik (Cheryl) Johnson of Edwardsville, IL, and Jennifer (David Casso) Steele of Glen Ellyn, IL; dear sister, Sue (Charlie) McCallan of Sedro-Wooley, WA; proud grandfather to Liesel, Elias, Emil, and Gabriella Johnson; and extended family and friends.
In celebration of his life, a memorial visitation will be held from 10:00 a.m. until 12:00 p.m. on Saturday, March 26, 2022, at Irwin Chapel, Glen Carbon, IL, with the memorial service to follow at 12:00 p.m.
Rolf will be laid to rest after the memorial service at Sunset Hill Memorial Estates in Glen Carbon, IL.
In lieu of flowers, memorial donations may be given to Little City Foundation of Palatine, IL (an organization for people with Down's syndrome and other developmental disabilities), Veterans of Foreign Wars, or any animal shelter.
Condolences may be expressed to the family online at www.irwinchapel.com.
Obit Provided By:
Irwin Chapel Funeral Home