Roberta Kennett
Stanton, KY | Thursday, January 20 2022 |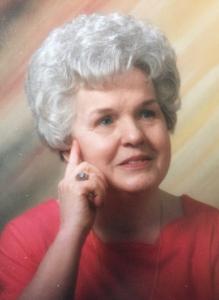 Roberta Louise Kennett, 91, of Stanton, Kentucky passed away peacefully at her home on Thursday, January 20, 2022.
She was born on August 4, 1930, in Alton, Illinois. The daughter of Joe and Pauline (Hartman) Copeland, she was affectionately known as "BertieLou". She married Lorrell Kennett on August 26, 1951, in Alton, Illinois. He preceded her in death in 1998 while on a mission to Ethiopia.
During her life, Roberta was an extraordinary wife, mother, grandmother, great grandmother, great great grandmother, minister, missionary, and traveler. During her life, she lived in Illinois, Michigan, Kentucky, Hawaii, Virginia, Israel, Italy, and traveled to many other countries. She was most recently Doctor of Theology, Adult Sunday School Teacher, and head of Prison Ministry at the Harvesttime Assembly of God in Stanton, Kentucky.
Family was her foundation. She was a constant caretaker, raising four sons, helping with her grandchildren, as well as great-grandchildren, working with her local ministry, and simply being a blessing to all with whom she came in contact.
Roberta is survived by her four sons, Gary (Janice) Kennett of Florida; David Kennett of Kentucky; Paul (Kathy) Kennett, Captain, US Navy (Retired) of Odessa, Florida; and Steven (Tonya) Kennett of Largo, Florida. She is also survived by her grandchildren, James Manley; Shanna Kennett; David and Daniel Kennett; Alex Captain, USMC, Ben, and Samantha Kennett; Nellie, Michael, and Kristina Kennett, as well as her three great-grandchildren, Jimmy, Nicholas, Zachary, and Jamie. She is also survived by one brother, William "Bill" Copeland of Bethalto, Illinois.
Along with her parents and husband, Lorrell, Roberta is preceded in death by her sisters Marilyn Melton; Ruby Harris; Anna Terry; Lois; as well as her brothers, Duane Copeland; Dean Copeland; Carles Copeland; and Paul Copeland.
Visitation will be held Wednesday, January 26, 2022, from 4:00 to 7:00 pm at Elias, Kallal, and Schaaf Funeral Home in Bethalto. Funeral to follow Thursday, January 27, 2022, at 10:00 am at the Funeral Home in Bethalto with Pastor Randy Copeland officiating. A celebration of Roberta's life will be live-streamed Saturday, January 29, beginning at 12:00 pm, at Harvesttime Assembly of God in Stanton, Kentucky.
In lieu of flowers, please donate to Abundant Life Community Church, 3986 Humbert Road, Alton, Illinois 62002.
Online condolences and guest book may be found at www.eliaskallalandschaaf.com
Obit Provided By:
Elias, Kallal & Schaaf Funeral Home