Roberta Frizzell
Collinsville | Wednesday, June 8 2022 |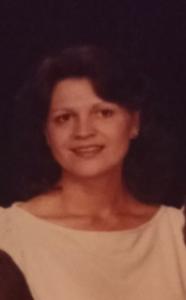 Roberta Jean Frizzell (nee Browning), age 75 of Collinsville, IL, passed away on Wednesday, June 8, 2022 at St. Louis University Hospital in St. Louis, MO. Roberta was born on August 3, 1946 in St. Louis, MO, a daughter of the late Robert and Ruth (nee Kircher) Browning.
Roberta was a loving mother, sister, grandmother, great-grandmother, aunt and a dear friend. She retired from St. Louis Post Dispatch classified ad department after many years of dedicated service. Roberta had a creative spirit. She was an avid reader and excellent cook. She truly enjoyed cooking delicious meals for her family and friends. Roberta was also a great artist. She spent many happy hours drawing the most fun characters. Her greatest joy was spending time with her family. Roberta loved life, she loved to laugh, but most of all she loved her family. She will be sadly missed by all who knew and loved her.
In addition to her parents, Roberta was preceded in death by a daughter in infancy, Le Anne Frizzell; brother, Timothy Browning; and by a granddaughter, Amanda Yarbrough.
She is survived by her loving children, Deborah (David) Herndon of Edwardsville, IL, Mary Elizabeth Yarbrough of Florida, Angela Frizzell of Brighton, IL, and Rosario Gabriele of Texas; dear sisters, Nancy Portell of Barnhart, MO, Donna (Travis) Greene of Dupo, IL, Peggy Wallace of Granite City, IL and Kathleen Weinkein of Waterloo, IL; proud grandmother to Alexia Gabriele, Alissa Gabriele, Colin (Carly) Graham, Blake Graham, Casey Moad and Dylan Moad; many great-grandchildren; nieces, nephews, extended family and friends.
In celebration of her life, a memorial visitation will be held from 9:30 a.m. until 10:30 a.m. on Monday, June 20, 2022 at Irwin Chapel, Glen Carbon, IL, with the memorial service to follow at 10:30 a.m., with Pastor Ed Weston officiating. Interment will be in Sunset Hill Memorial Estates, Glen Carbon, IL.
Memorial donations may be given to St. Jude Children's Hospital or Make-A-Wish Foundation. Donations will be accepted at the funeral chapel.
Condolences may be expressed to the family online at www.irwinchapel.com.
Obit Provided By:
Irwin Chapel Funeral Home