Robert Schaller
Highland | Wednesday, July 12 2023 |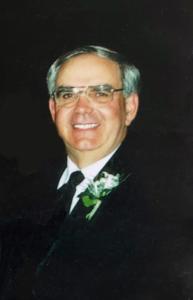 Robert C. Schaller, age 80 of Rochester, IL, died Wednesday, July 12, 2023 at Highland Health Care Center in Highland, IL.
He was born on Monday, August 31, 1942, in Belleville, IL, the son of Edwin and Thelma (nee Davis) Schaller.
He grew up in Belleville area, attending St. Henry's Grade School and Belleville West High School, where he played football. In 1966 he joined the Army and went to Vietnam with the 1st/50th Combat Infanty Mehanized Division. He received tow Bronze Stars, one with a V for Valor, and two Purple Hearts. On October 30, 1972 he married Mary Frances Harris on her grandparents 49th anniversary. Bob and Fran celebrated their 50th in 2022. He had three children, Terri, Chris, Liz Schaller. He and Fran lived in West Central Illinois for 38 years before retiring. They moved to St. Louis to help rear their granddaughter Olivia. Then on to Rochester, IL to be near grandchildren Jackson, Ella, and Barron Schaller. Bob was a "very outgoing, never-met-a-stranger, Knew everyone's name" kind of guy. He was of the Catholic faith. He belonged to the American Legion and was a lifetime member of the 1st/50th Reunion group. He loved to be with his grandkids, travel, fish, play cards, love on his dogs, dine out, and eat fruitcake from niece Krystal.
Survivors: Wife - Fran of Rochester, IL; daughters - Terri Lee of Smithton, IL and Liz Childs of Rochester, IL; son - Chris Schaller of Rochester; grandchildren - Jackson, Ella, and Barron Schaller of Naples, FL and Olivia Johnson of Smithton. Sister - Judy Bugge of Bourbon, MO; nieces - Linda Goodwin of Belleville, and her daughter Dr. Krystal Goodwin -Tiemeyer (Michael) of Savannah, GA and their children Eleanor and Emmerson. Brenda Haarmann of Bourbon, MO and her daughter Chaylee (Dan) Neinhaus and children Trinity and Lilli, and Kaele Kidwell of CA and Las Vegas, NV. Lots of cousins and Fran's side of the family.
He was preceded in death by: Parents - Edwin and Thelma (nee Davis) Schaller; Brother - William Schaller; Sister - Joan Welch; Brother-In-Law - Eugene Bugge; Brother-In-Law - William Welch; Nephews - Aaron Schaller and Kent Kidwell; Niece - Tina Schaller Niemeyer.
Burial at Jefferson Barracks VA Cemetery at 10:00 AM on Tuesday, August 1, 2023 in south St. Louis, MO with luncheon following at Bel-Air Bowl in Belleville, IL at noon.
Obit Provided By:
Spengel-Boulanger Funeral Home