Robert O'Neal
Cottage Hills | Friday, December 3 2021 |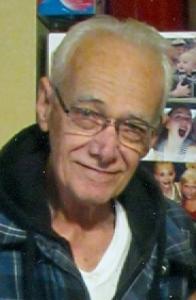 Robert O'Neal 76, of Cottage Hills, passed away Friday, December 3, 2021, at his home. He was born September 15, 1945, to Otis and Otella (Ray) O'Neal in Kennett, MO. He married Linda Swan on October 21, 2000, in Grassy, MO.
Robert enjoyed hunting and raising pigs.
He is survived by his wife Linda O'Neal of Cottage Hills; daughter, Cheryl O'Neal of St. Louis, MO; grandchildren, Courtney O'Neal, Recca Cox, Braylen Cox, Alexis Cox and Devyn Williams; great-grandchildren, of Troy Everett O'Neal, Briea'nna Rena O'Neal, Devon Michael Steven O'Neal, and Aliyah Lovie O'Neal; great-great-grandchildren, of Preston Devon O'Neal, Amiyah O'Neal, Nova Rena O'Neal, and Londyn Paris Ford; brothers, Denny O'Neal of St. Genevieve, MO, Scott O'Neal of Farmington, MO and Tony O'Neal of Farmington and a sister, Sue Jones of Chicago.
He was preceded in death by his parents, brothers, Eric, Kenny and Bill O'Neal, and sister, Kathy Dispenziere, Ruth Woods, and Sandy Powell.
Visitation will be from 4 p.m. until the time of services at 7 p.m. on Tuesday, December 7, 2021, at Paynic Home for Funerals in Rosewood Heights. Online guestbook available at www.paynicfh.com.
Obit Provided By:
Paynic Home for Funerals