Robert Logan
Lindale | Saturday, December 18 2021 |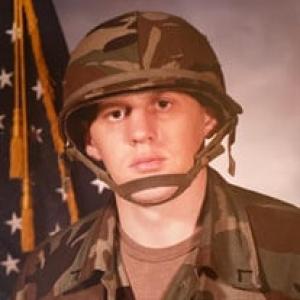 Robert Michael Logan, age 64 from Lindale, Texas, went to be with the Lord on Saturday, December 18, 2021.
He was born in February of 1957 in Alton, Illinois, and graduated from Alton High School where he played on the football team. Mike served his country in the United States Army, was a member of the 101st Airborne Rangers, and also served in Desert Storm. Mike was an avid game player and loved gospel and country music. He enjoyed traveling and loved his Ohio State Buckeyes, having gone to several games. Mike was married for 16 years to his wife Marilyn Roderfeld. Mike was a Christian, loving husband, and a devoted father and grandfather.
Survivors include his wife, Marilyn; his father, Robert; his son, Jeremy and wife, Rachel; sisters, Marsha Turpin and husband, Marc, Melinda Hassel and husband, Bob; stepchildren, Jeremy Roderfeld, Nathaniel Mellenthin Jr. and wife, Carie, Rea Atwood and husband, Seth; grandson, Parker; 7 step-grandchildren, 7 step-great-grandchildren; and numerous nieces, nephews, and other loving family members and friends.
Mike was preceded in death by his mother, Emma Logan.
A memorial service will be announced at a later date. In lieu of flowers, the family would appreciate that donations be made to them for final expenses