Robert Fluck
Wood River | Wednesday, March 1 2023 |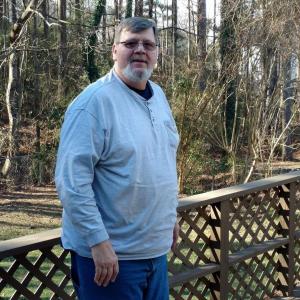 Mr. Robert (Big Bob) Fluck, 68, of Lawrenceville passed away at 1:15 pm, Sunday, January 1, 2023, at Northside Gwinnett Hospital in Lawrenceville GA.
He was born on March 16, 1954, to the late John and Marcella (Kortkamp) Fluck Jr. He married Janice (Booher) Fluck on March 16, 1991, who survives. Bob retired from Plumbers and Pipefitters Local 553 in 2013. He worked as an HVAC Technician for over 40 years, following in the footsteps of his father.
He was a member of the Salt Dawgs Motorcycle Club. He was a loving husband, father, grandfather and great-grandfather. He is also survived by 5 Children Michael (Andrea) Fluck and Michelle (Travis) Swarringin of Godfrey IL, Jonathan Fluck of Bethalto IL, Jeffrey (Elizabeth) Fluck of Gulf Breeze FL, and Ryan Fluck of Lawrenceville GA. Six grandchildren; Courtney Carper, Nicholas, Emileigh, Noah Swarringin, and Blake and Olivia Fluck, and 2 great grand-children Mia Swarringin and Jordan Olive. And brother Michael (Cindy) Fluck of Washington IL and sister Pamela (Chris) Mueller of Alton IL.
In addition to his parents, he was also preceded in death by his sisters Harriet and Paula Kay Fluck, and brother Dennis Fluck.
Celebration of Life will be held March 16, 2023, from 4 p.m. until 8 p.m. at the Wood River Moose Lodge 730 Wesley Dr. Wood River IL 62095.