Rev Virgil "Clay" Noah Jr.
Jerseyville | Sunday, July 25 2021 |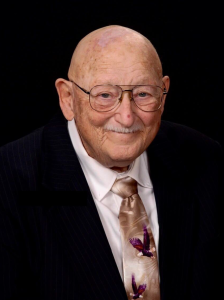 Rev Virgil "Clay" Noah Jr. passed away Sunday July 25th, 2021 at his home, surrounded by his family. Clay was born November 28, 1936 in Kansas City KS and was the only son of the late Virgil Clay Noah Sr and Kathleen Louella (Willit) Noah, and he was preceded in death by a grandaughter, Sharon Kulenkamp.
Clay is survived by his beloved wife of almost 66 years Peggy Joanne (Anglen) Noah. Clay and Peggy were blessed to have four children that adored them along with their spouses; Virgil Clay Noah III (Dorothy); Jo Donna Landon (Rick); Matthew Alan Noah (Debbie); & Pamela Kay Leonard (Joe). They also have a total of 11 grandchildren; Virgil (Jessica); Cari Jo (Aaron); Joseph (Sunny); Tyler, Trevor, Travis (Manuel); Andrew, Kathleen, Noah, Nicole; and 3 great grandchildren Sophie, Teigen, Tenley and one on the way.
Clay was an avid learner and spent his life gleaning knowledge and information. He graduated from William Jewel College with a double major, and then went on to earn his Masters of Divinity from Central Baptist Seminary. He loved to share his knowledge with those he encountered, whether it was from the pulpit or in a classroom. He was blessed to pastor at Jordan Creek Baptist Church, La Cygne KS, Ashland KS, Gardner KS, Webster City IA, Jerseyville IL, and Quincy IL where he and Peggy retired. Clay, however, didn't let retirement keep him out of ministry, he spent 5 summers in South Dakota assisting in camping ministry, whether it was leading music around a campfire or building a bench. For 17 winters Clay even volunteered as co-pastor for a church in their retirement village in Florida. Even Covid-19 didn't hold Clay back as he used that time to launch a series of internet devotions with Peggy. These devotions were not only an amazing "lift" for all that listened, they were also a source of strength and purpose for Clay.
As learning was a passion for Clay, there was hardly anything he didn't attempt. Reading, painting, teaching, golfing, fishing, telling jokes and sharing stories were just some of the things he excelled at. Studying the scriptures, and sharing insight was not only a calling, but also a love. He spent his life gleaning knowledge, to love and share the Gospel with those he encountered. His passion for music and song grew out of a music loving family, that Clay and Peggy so willingly passed on to their children. Though he tried for years with no success, we are confident that now he can play the violin in heaven.
Visitation will be held Tuesday August 3rd at First Baptist Church Jerseyville 200 W. Pearl from 2:00 - 6:00, with a Celebration of Life to follow. In lieu of flowers, memorials can be directed to First Baptist Church or First Baptist Church Operation Christmas Child.
ALEXANDER FUNERAL HOME IN CHARGE OF ARRANGEMENTS
Obit Provided By:
Alexander Funeral Home