Reba Edwards
Springfield, Illinois | Monday, July 24 2023 |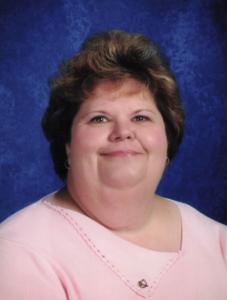 Reba Edwards, 71, of Springfield, IL met the embrace of her Heavenly Father on July 24th, 2023 at St. John's hospital in Springfield.
Reba is survived by her husband, Lyndell Edwards; her daughter, Ramae Edwards; and her two grandchildren, James Fridley and Nova Fridley.
Reba was preceded in death by Hugh Campbell and Reba (Arnold) Campbell. She was also preceded in death by her very close brother in-laws Charles Kepler; and Danny, Dale and Dean Edwards.
Reba was born in Litchfield, IL to Hugh Campbell and Reba (Arnold) Campbell. She graduated from Gillespie High School in 1970. Reba was passionate about education and attended Junior College at Clarke College in Newton, Mississippi. She later on graduated from Delta state University. After she graduated, she dedicated her life to teaching and making a difference in the lives of every student she taught. Reba spread her knowledge and passion for Christian education by participating in seminars for an accredited Christian curriculum during her teaching career. In 2015, Reba retired from teaching full time. Even in retirement, her passion lead her to exercise her love for others and education as a paraprofessional in a school for children with special needs until moving to Springfield in 2020.
On May 1st, 1976, she married her beloved husband, Lyndell Edwards. They were lovingly married for 47 years. Reba was a devout Christian and exercised her faith through her teaching and the life she lived out each and every day. This was reflected in the five nominations for Disney's teacher of the year she received from five different students during her teaching career. It was also shown in the impact she made in everyone's lives around her. She sang in the youth choir at first Baptist church in Gillespie, was active in the Rainbow program at church, and sang in the choir while attending Clarke college. Reba was a member of Eastview Baptist Church in Springfield, IL. Reba was very creative. She could be found on any given day making flower arrangements for her loved ones who had passed, friends, and family members. During her teaching career, she spent countless hours decorating bulletin boards and making her classroom one of a kind each and every year. She also enjoyed cooking and baking for her friends and family. Reba was a loving mother, wife, and grandmother to two, and her absence will be felt by many friends and family members who are still with us today.
Services will be held at Kravanya Funeral Home in Gillespie, IL. The visitation will be Friday, July 28th from 4pm-7pm. The funeral will be held on Saturday, July 29th at 10am. She will be laid to rest in Oak Wood cemetery in Greenfield, IL. Arrangements and condolences can be sent to Kravanya Funeral Home in Gillespie, IL. In lieu of flowers, you can make a donation to the Indian Creek Southern Baptist Christian School. This can be done in person at the visitation or funeral.
Obit Provided By:
Kravanya Funeral Home