Raymond R. Herrin Sr
Wood River | Saturday, February 15 2014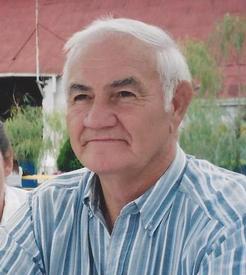 Raymond R. Herrin Sr., 74, died at 4:42 a.m. Saturday, Feb.15, 2014, at St. Anthony's Health Center in Alton.
He was born May 11, 1939 in Detroit, Ill., the son of the late Alva Logan and Julia (Robinson) Herrin and his step mother, Evelyn (Douglas).
He owned and operated Herrin Construction for over 50 years. He also owned and operated R & L Sports Bar in East Alton. He was a member of the Wood River Moose and Alton Eagles. On Sept. 24, 1956 ,in Carrollton, he married Frances E. Kelley and she survives.
Also surviving are three sons, Raymond "Rusty" Herrin Jr. (Kelly) of Alton, Kenneth Herrin (Lori) of Granite City, and Dennis Herrin (Lucy) of Mitchell, Ill; one daughter, Sharon Chambers (Richard) of Godfrey; 14 grandchildren; 23 great-grandchildren; and one great-great-grandchild; 17 brothers and sisters, Juanita Kelley of Rosewood Heights, Charles Herrin (Linda) of Texas, Betty Carlisle (Kenny ) of Bethalto, Norma McGee (Ron) of Godfrey, Al Herrin (Sheila) of Wood River, Larry Herrin (Julie) of Mitchell, Karen Valladares of Alton, James Herrin of Wood River, Debra Herrin of Alton, Evelyn Artiz (Pedro) of Granite City, Stanley Herrin (Debbie) of Oklahoma, Shirley Reed (Terry) of East Alton, Sandra Carr (Ed) of St. Charles, Mo., Kathy Smith (Doug) of Granite City, Nelson Herrin (Dorothy) of Wood River, Virginia Workman of East Alton and Eva Rodems (Don) of Jacksonville.
He was preceded in death by seven brothers and two sisters, Mary Irma Hawks, Donald Herrin, Lee Herrin, James Herrin, John Herrin, Robert Herrin and Velma Lee Herrin.
Visitation will be from 4-8 p.m. on Monday, Feb. 17, at Gent Funeral Home in Alton where funeral services will be at 10 a.m. on Tuesday, with Reverend Betty Carlisle to officiate.
Burial will be at St. Patrick's Cemetery in Godfrey.
Memorials may be made to the American Heart Association .
Additional information and online guest book may be found at www.gentfuneralhome.com
Obit Provided By:
Gent Funeral Home