Raymond Hanneken
Hardin | Sunday, November 28 2021 |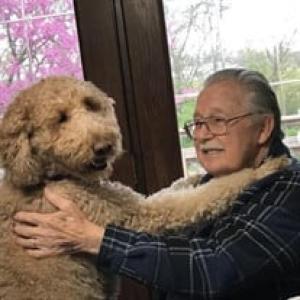 Raymond Joseph Hanneken, 87, passed away on November 28th, 2021, six months after his wife, Shirley (Hagen). He died peacefully in his sleep while visiting his daughter in Florida.

Raymond was born to Joseph and Edna (Bonner) Hanneken in Brussels, Illinois on January 7, 1934, and was raised in Calhoun County, IL along with his 7 younger brothers and sisters.

On November 22, 1956, he married his sweetheart, Shirley Hagen, at St. Norbert's Catholic Church in Hardin, IL, where he will be honored at a funeral mass.

Ray and Shirley raised 4 kids at their family home in Wood River, IL: Kim (Wayne) Taylor of Springfield, IL, Diane (Gordon-deceased) Myers of Wood River, IL, Michael (Jane) Hanneken of Fosterburg, IL, and Krista (Kevin) Forrester of Alton, IL. Ray also has 8 grandchildren and 6 great-grandchildren.

He was a skilled sheet metal worker with Local 268 where he retired after over 50 years in the trade. He instilled a strong work ethic in his children which they carry on in his honor.

Fishing and dancing were Raymond's favorite pastimes. He enjoyed fishing with his son, Michael, at his home in Fosterburg and his brother, Jim, in Calhoun County. Most weekends he and Shirley went dancing with their friends to both big band and country music-especially Honky-tonk. His pug, Chloe, was also a great comfort during his wife's illness and after her passing.

A mass and celebration of life will be held at 10 am, April 18, 2022, at St Norbert's Catholic Church in Hardin, IL.
Obit Provided By:
Gress, Kallal and Schaaf Funeral Home