Raymond Hays "Ray" Parton Jr.
Jacksonville, Fla. | Sunday, June 12 2016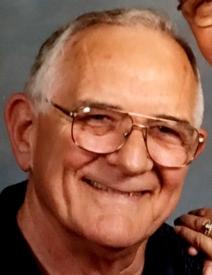 Raymond Hays "Ray" Parton, Jr., 86, passed away at 5:17 pm on June 12, 2016, in Jacksonville, Florida in the presence of his loving wife, son and daughter.
He was born June 11, 1930 in Alton, Illinois to Raymond Chester Parton and Ruby Gladys Greer Parton.
In 1949 he enlisted in the United States Air Force and remained an active reservist through 1958.
In 1958 he joined the Alton Police Department. He was committed to helping young people and was graduated from the Juvenile Officer's Institute at the University of Minnesota as well as the Institute on Juvenile Law Enforcement at the University of Illinois. His position papers outlining the functions of a police juvenile bureau were touted as "one of the best submitted" according to a spokesman from the Department of Health, Education and Welfare Children's bureau. As a Detective Sergeant he received many commendations for his investigative work and was a charter member of the St. Louis Major Case Squad.
A second career took him to Florida in 1977. He established himself as a transportation safety and hazardous materials specialist for the trucking industry. Ray was past president of the Northeast Florida Safety Council. He earned many awards for his work including Safety Professional of the Year by the Ohio Trucking Association. His expertise was highly valued as was demonstrated by his testimony before a committee in Washington D.C., headed by then Secretary of Transportation, Elizabeth Dole.
Above all else, Ray's first calling was to his family; especially as husband, father, and grandfather. He was a church deacon, choir member, Sunday school teacher and with his wife, Dorothy, was youth leader at Cherry St. Baptist Church in Alton. To his son, Stephen, he was one of the scout masters of Troop 7 at Elm St. Presbyterian Church. He was "Sleeping Bear" to his son Michael's "Grey Wolf" in Indian Guides. He was an every-night audience member at his daughter Susan's musical performances. He also sang bass in the choirs she directed at churches and at Lewis and Clark Community College.
An athlete himself, Ray coached baseball, basketball, or whatever sport his sons or grandson chose to play. For his son Stephen, he began coaching baseball in 1965 and by 1967 his managerial skills with the "Yankees" in the 9 – 10 league earned him the title of Junior Baseball manager of the year from the Alton Park & Recreation Department. His coaching resumed in 1997 for his grandson Ray's basketball team at the YMCA in Jacksonville, Florida. Following a move to Illinois, he continued as his grandson's basketball and baseball coach at Evangelical School through 2008.
Ray is survived by the love of his life, Dorothy Kaus, whom he married on September 26, 1953. He is also survived by his daughter Susan Parton Stanard of Godfrey, son Michael Parton of Jacksonville, Florida, grandson Raymond Stanard of Godfrey, brother Ronald T. (Ellie) Parton of Soquel, California, sister, Eloise Parton Johann (Donald) of Alton; nieces and nephews David Korum, Diane Drilling (Ken), Donna Clark (Jerry), Debbie Patridge (Barry), Diane Goeken (John) and their families; as well as a sister-in-law, cousins, aunt and uncle, great-nieces, and great-nephews.
In addition to his parents, Ray was preceded in death by his son, Stephen Hays Parton.
Memorial services will be held on Saturday, July 16, 2016 at 11 am at Evangelical United Church of Christ, 1212 W. Homer Adams Parkway in Godfrey.
In lieu of flowers, memorial donations may be made to Evangelical United Church of Christ.