Randy Endicott
Granite City | Tuesday, April 12 2022 |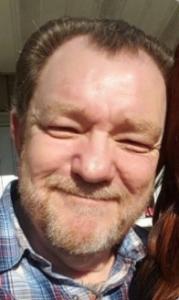 Randy Gene Endicott, 63, of Granite City, IL, passed away Tues. Apr. 12, 2022, at his home.
He was born Oct. 7, 1958, in St. Louis, MO to the late Alfred & Helen (Miller) Endicott.
Randy worked alongside Porter Cawly at Carly's Woodshop in Madison Illinois where he learned to master the art of fine woodworking and true friendship. He also worked at J&M Motors in Granite City until moving to Carlyle, where he had worked for Carlyle Truck Repair.
Randy enjoyed playing guitar, listening to Christian music, hiking, and fishing. But most of all, Randy enjoyed spending time with family. His presence will be greatly missed.
He is survived by his wife: Judy (Smith) Endicott; children: Dustin (Meghan) Endicott, Adom (Martha) Brown, Randy Jr (Kristen) Endicott, Bobby Endicott, Justin Endicott, Brandy Harsh, Michelle Endicott and Megan Endicott; grandchildren: Haley (Jacob) White, Michael (Katie) Gibson, Dylan Harsh, Sage, QuinnLee and Rosalyn Brown and Madison Tartt; great-grandchildren: Elizabeth, Seamus and Karliah White, Ariella Sandella; brothers: Alfred (JR) Rebecca Endicott; Dennis (Kim) Endicott, Rick (Loretta) Endicott, Dale (Mary) Endicott, Tracy (Paula)Endicott, Keith Endicott; sisters: Patricia Edwards, Tina (Alvieno) Johnson and Darlene (Shawn) Griffin; mother-in-law: Joyce Weidner Smith; brother-in-law: James Smith; and numerous nieces, nephews, and cousins.
In addition to his parents, he was preceded in death by his first wife: Kathleen Wiley Endicott; brother: Terry Endicott; and sister: Connie Land.
Memorials may be made to St. Jude Children's Hospital.
Obit Provided By:
Wojstrom Funeral Home & Crematory Inc