Ralph Lott
Jerseyville | Thursday, December 9 2021 |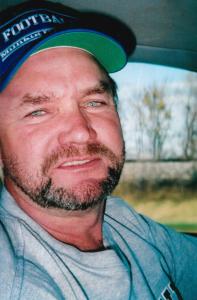 Ralph Dewayne Lott, 64, died at 9:00 a.m., Thursday, December 9, 2021, at Christian Hospital Northeast in St. Louis, Missouri.
He was born in Jerseyville, Illinois on March 18, 1957, one of ten children born to Samuel E. and Elizabeth (Boulton) Lott.
He was raised in Jersey County, Illinois, and graduated in 1976 from Jersey Community High School in Jerseyville.
He began working with C&W Equipment in Jerseyville and continued thereafter being acquired by Nobbe Sydenstricker. For over 30 years, Ralph was a dedicated and faithful employee to both John Deere dealerships.
He first married the former Marsha Shanks, and together they were the parents of four children. He later married Beverly Peuterbaugh on June 18, 2004, in Roxana, and they have shared the past 17 years together.
Surviving are his wife, Beverly Lott of Jerseyville; his four children and their spouses, DeWayne and Cheryl Lott of Jerseyville, Adam and Beth Lott of Grafton, Ryan and Kathy Lott of Jerseyville, and Kristina Lott of Jerseyville; four grandchildren, Walker and Mason Lott and Samantha and Hayden Lott; a step-son, Nathan Mabb, and his children, Noah and Aliza; three sisters and brothers-in-law, Irene and Bob Lacy of Fieldon, Robin and Larry Bridgeforth of Mount Pleasant, Tennessee and Annette Lott, and her companion, James Like of East Moline; six brothers and sisters-in-law, Warren and Debbie Lott of Carlinville, Richard and Connie Lott, Roger and Jeannie Lott, and Cleo and Joetta Lott, all of Jerseyville, Leland and Sue Lott and Ronald and Theresa Lott, all of Dow; along with his mother-in-law, Sharon Shanks of Jerseyville.
Visitation will be from 4 to 8 p.m. Tuesday at Crawford Funeral Home in Jerseyville.
Funeral services will be conducted at 10 a.m. Wednesday at First Assembly of God in Jerseyville, with Rev. Adam Smith officiating.
Burial will be in the Oak Grove Cemetery in Jerseyville.
Obit Provided By:
Crawford Funeral Home