Phyllis Mock
Granite City | Monday, December 27 2021 |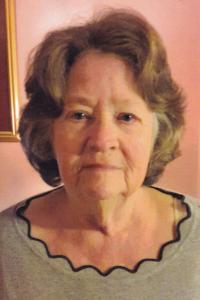 Phyllis Mock, age 75, of Granite City, IL, passed away on Monday, December 27, 2021, at Granite Nursing & Rehab Center after a short stay. Phyllis was born on September 3, 1946, in St. Louis, MO, a daughter of the late Arthur Hattersley Sr. and Beulah Ann (Barlow) Hattersley.
Phyllis was a loving mother, sister, and a dear friend to many. Phyllis worked in the banking industry as a proof operator for forty years. She worked at Mercantile Bank in St. Louis, MO, followed by Boatmen's Bank which later became Bank of America in St. Louis, MO, and then Union Planters Bank which later became Regions Bank, in Belleville, IL. Phyllis loved working in the yard, so you could always find her outside on a nice day tending to her flowers, cutting grass, or just sitting and relaxing on the patio. She also enjoyed scrapbooking, playing bingo, watching Hallmark and Lifetime movies, decorating her home for the holidays, and photography. Her greatest joy was spending time with her loving daughter who was the light of her life. Phyllis loved life, loved to laugh, but most of all, she loved her family. She will be sadly missed by all who knew and loved her.
She is survived by her loving daughter, Laura Mock of Granite City, IL; brother, Arthur (Rebecca) Hattersley Jr., of Eau Claire, WI; extended family and many wonderful friends.
Visitation will be held from 5:00 p.m. until 8:00 p.m. on Monday, January 3, 2022, at Irwin Chapel, Granite City, IL.
In celebration of her life, funeral services will be held at 10:00 a.m. on Tuesday, January 4, 2022, at Irwin Chapel, Granite City, IL.
Memorial donations may be given to the American Cancer Society or American Stroke Foundation. Donations will be accepted at the funeral chapel.
Phyllis will be laid to rest at St. John Cemetery in Granite City, IL.
Condolences may be expressed to the family online at www.irwinchapel.com.
Obit Provided By:
Irwin Chapel Funeral Home