Peter Jr.
Carrollton | Monday, April 11 2022 |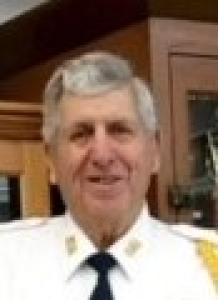 Peter Steinacher, Jr., 86 of Carrollton died on Monday evening April 11, 2022, at Jerseyville Nursing and Rehabilitation Center in Jerseyville.
Born in Carrollton on Jan. 15, 1936, he was the son of the late Peter J. and M. Louisa (Kirbach) Steinacher. He married the former Virginia Koster on June 9, 1962, and she survives.
Also surviving are a daughter: Patty (Mike) Kulenkamp of Carrollton, a son: Marty (Rebecca) Steinacher of Carrollton, grandchildren: Taylor (Doug) Albrecht, Lucas Steinacher, Piper Steinacher, great-grandchildren: Brice Albrecht and Skyler Albrecht, brothers: Donald (Mary) Steinacher of Carrollton, Charles (Suzanne) Steinacher of White Hall, and a daughter-in-law: Diana Steinacher of Carrollton.
He was preceded in death by his parents, a son: Jeff Steinacher.
Peter was a graduate of St. John's High School in 1954. He was a veteran of the United States Army serving from 1959-1961. He was a lifelong farmer. He was a member of the Carrollton American Legion, the Knights of Columbus (lifetime member), the Holy Name Society, the Carrollton Lions Club, and a proud member of the Tri-County Military Honor Guard. Pete also was one time a head of the Farm Bureau Board.
Visitation will be from 5-7 p.m on Tuesday, April 19, 2022, at the Airsman-Hires Funeral Home in Carrollton. Funeral Mass will be celebrated on Wednesday, April 20, 2022, at 10 a.m. at St. John's Church with burial to follow in St. John's Cemetery. Memorials may be made to: Tri-County Honor Guard or St. John's School. Condolences may be left online at: www.airsman-hires.com.
Obit Provided By:
Airsman Hires Funeral Home