Paula Jean Beiermann
Brighton | Saturday, May 14 2016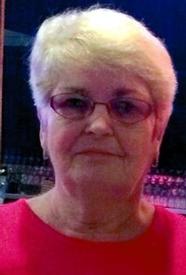 Paula Jean Beiermann, 68 of Brighton, died at 6:30 PM on May 14, 2016 at Christian Northeast Hospital with her daughters by her side.
She was born to the late Paul McGinness and Robbie Fisher on December 17, 1947 in Cairo, Missouri.
Paula married Roger McGinness on February 4, 1999. Roger died in 2008.
She retired as a unit clerk from St. Anthony's Hospital in Alton. Paula enjoyed her family, antiques, working in the yard and her flowers. She had a great love for animals, especially her 3 dogs; Toby, Scooter and Precious.
Survivors include 2 daughters and son in laws; Tami & Danny Coon of Brighton, Sherry & James Holmes of Denver, Colorado, 2 sons & daughter in law; Darrell Oliver of Denver, Colorado, Cletus & Lisa Oliver of Coweta, Oklahoma, 9 grandchildren; Lauren & Morgan Coon, Amanda, Kyle, Brandon, Tyler, Brandi, Kattie and Cleisha Oliver, 2 brothers and sister in law; Jerry & Debbie McGinness of Potosi, Missouri, Andy Hartje of Colombia, Missouri.
She was preceded in death by her husband, parents and 1 sister; Judy Canter
Visitation will be from 4:00 PM until 8:00 PM on Thursday, May 19, 2016 at Targhetta & Wooldridge Funeral Home in Brighton
Memorials may be made to 5A's Animal Shelter or the American Cancer Society.
Obit Provided By:
Targhetta & Wooldridge Funeral Homes I