Paul Jr.
St. Peters, MO | Sunday, January 9 2022 |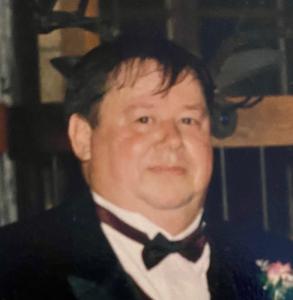 Paul Schneider Jr. of St. Peters, Missouri, and formerly of Alton, Illinois passed away January 9, 2022, after surgery and a long illness, courageously battling the complications of prostate cancer. He will be long remembered for his great love for his family and his quest for justice for all.
He was born to Paul Sr. and Clara Schneider on December 6, 1946, in Alton. He graduated from Alton Senior High School in 1965. He then studied at SIUE and Washington University until 1967. In 1967 he gave up his college deferment and entered the Army at Fort Leonard Wood and was a trainee of the cycle and selected for officer's candidate school. He served his country during the Vietnam War in South Korea and Fort Wainwright Alaska. On August 6, 1968, he graduated from officer candidate school at Fort Sill in Lawton, Oklahoma. On August 17, 1968, he married his junior and high school sweetheart, Marlene Cox. On July 4, 1970, he received his honorable discharge from the Army. He graduated with a Bachelor's Degree in Business Administration from the University of Alaska in 1971.
Paul enjoyed football, hunting, wildlife, Native American culture, history, law, chess, growing tomatoes, and studying monetary currency and economy. He tremendously loved spending time with his grandsons, especially playing chess and fishing. He loved teaching his grandsons trapping, target shooting, raising birds, and swimming.
He was a member of the Disabled American Veterans and the Veterans of Foreign Wars.
Paul is survived by his wife, Marlene Schneider of St. Peters, MO; two daughters and their spouses, Tiffany (Todd) Ploudre of St. Peters, MO and Christie (Jason) Dorman of St. Charles, MO; siblings, Michael Schneider, Gerald (Becky) Schneider, Deborah (Dewey) Loberg, Dennis Kemp (Erin K. Kelley) Schneider, Mark Schneider; grandchildren, Chase Ploudre, Dawson Ploudre, Ryker Dorman; an aunt, an uncle, many nieces, nephews, great-nieces, great-nephews, and cousins.
He was preceded in death by his parents, Paul Sr. and Clara Schneider; grandparents, Frank and Ida Schneider and Owen and Bertha Kemp; sister-in-law (Loretta Schneider); and many beloved aunts, uncles, and cousins.
In honor of Paul, a Celebration of Life will be held on Friday, February 25, 2022, from 4:30 pm to 6:30 pm at Audubon Center at Riverlands in West Alton, MO.
Visitation will be held on Saturday, February 26, 2022, at 10 am, followed by an 11 am funeral service at Elias, Kallal & Schaaf Funeral Home in Godfrey, IL.
Burial will follow at Valhalla Memorial Park in Godfrey, IL.
In lieu of flowers, memorials may be made to: Treehouse Wildlife Center, Prostate Cancer Foundation, and the Innocence Project.
Online condolences and guestbook may be found at www.kallalandschaaf.com.
Obit Provided By:
Elias, Kallal & Schaaf Funeral Home