Paul Neumann
Edwardsville | Saturday, December 26 2020 |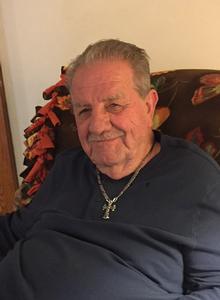 Paul James (PJ) Neumann, age 86, of Edwardsville, IL passed away at 11:07 p.m. on Saturday, December 26, 2020 after a brief illness (not COVID related) at Saint Louis University Hospital in St. Louis, MO.
He was born on September 1, 1934 the son of the late Walter and Tressie (Eaton) Neumann.
Paul married Rosemary Blanda on November 15, 1952. She preceded him in death on June 10, 2014.
Paul is survived by two daughters, Karen Vieth and her husband, Randy, of Harrison, OH and Cindy Watters and her husband, Jason, of Edwardsville; two sons, Tony Neumann and his wife, Doe, of Carbondale, IL and Tim Neumann and his wife, Dawn, of Meadville, PA; 16 grandchildren; 23 great grandchildren; and special friend, Bobbie Braden of Granite City, IL.
He was preceded in death by his parents; wife; one son, Jim Neumann; sister, Etta Melton; and brother, Ted Neumann.
In his early years Paul worked at Granite City Steel. He later worked as a refrigeration engineer for Taylor Refrigeration. Through the 70's to 90's Paul owned and operated North Side Dairy Bar and Neumann's Bar both in Edwardsville. He was a former member of the Moose Lodge in Edwardsville.
Paul was cremated according to his wishes. Memorial contributions may be made to the charity of your choice.
Weber & Rodney Funeral Home is in charge of arrangements. Condolences may be expressed online at weberfuneralhome.com.
Obit Provided By:
Weber & Rodney Funeral Home