Paul Steinkueler
Godfrey | Monday, May 24 2021 |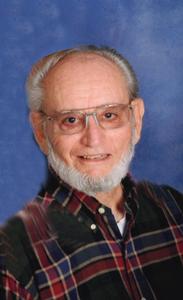 Paul Henry Steinkueler, 79, clocked out of his time here on Earth, Monday, May 24, 2021 at Jerseyville Manor, at 3:18 p.m., the exact time in which he ended each and every working day of his life.
Paul was born on June 4, 1941 in Jersey County and was the son of the late Floyd and Phoebe (Pearce) Steinkuehler.
He worked for 33 years at McDonnell Douglas, where he retired as a Fabricator in 1996.
Paul married the former Jimmie Jean 'Jeane' (Jacobs) Fry on November 24, 1972 at the First United Methodist Church in Jerseyville. They resided in Brighton for nearly 33 years, prior to spending 12 years in Kemper and ultimately settling in Godfrey, where they have remained for the past 4 years. Throughout their nearly 49 years of marriage, their families became one, and they relished in the time they spent with their children, grandchildren and great grandchildren.
Paul enjoyed the simple pleasures of life, spending time outdoors camping; watching classic old western and silent films; and was a gifted carpenter, making many beautiful lighthouses throughout the years.
While his passing will surely leave a void in the hearts of his family and friends, there is comfort in knowing that He is at peace.
Surviving are his wife, Jeane Steinkuehler of Godfrey; two daughters and a son in-law, Angela and Patrick Barnes of Athens and Michelle Steinkuehler of Carrollton; two step sons and their spouses, Clark and Linda Fry of Godfrey and Craig and Gina Fry of Brighton; eight grandchildren, Elizabeth (Chris) Sparling of Camdenton, Missouri, Jessica (Chad) Coombs of Sherman, Ashley Ballard of Medora, Ryan Probst of Carrollton, Aaron (Jill) Fry, Cody Fry, Andrew Fry and his companion, Courtney Benning, and Tanner Fry and his companion, Molly Novack, all of Godfrey; twelve great-grandchildren, Camden, Aiden, Lucy, Harper, Corbyn, Willa, Camryn, Lane, Avery, Addie, Piper and Teagan; as well as a brother and sister in-law, Larry and Menanna Steinkuehler of Florissant, Missouri.
In addition to his parents, he was preceded in death by a granddaughter, Julie Ann; a grandson, Tyler Dale; a great grandson, Jaxon Cole; as well as a brother and sister in-law, Gene and Marcella Steinkuehler.
A Celebration of Paul's life will be held at a later date.
In lieu of flowers or plants, memorials may be given to St. Louis Children's Hospital, in honor of the care provided to his late great-grandson, Jaxon.
Crawford Funeral Home in Jerseyville has been entrusted with arrangements. Memories may be shared with his family by visiting www.crawfordfunerals.com
Obit Provided By:
Crawford Funeral Home