Patricia Schiber
Wood River | Sunday, May 30 2021 |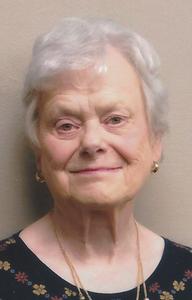 On Sunday, May 30, 2021, Patricia "Pat" Louise Schiber joined the love of her life, James Schiber, in heaven. After more than 30 years apart they are now reunited.
They were married on November 8, 1957 and together they raised four boys and welcomed 12 grand children and four great-grandchildren.
Pat was born on February 15, 1936 and lived her whole life in Hartford while spending a great deal of time visiting family in Calhoun County. She is the fourth child of Carl Otto and Margaret Schlieper, whom proceed her in death. She also now joins her brother Edward Jerome "EJ" Schlieper, and sisters Valera Whyte and Betty Montgomery at the family table in heaven.
Her family is blessed to have learned many lessons from Pat in her lifetime. Raising four successful boys is hard work, but you can do it. Give it a lot of love and a little grace and things will be fine.
Love your family deeply. The best place in the world to be is to be surrounded by a family who loves each other and genuinely loves spending time together. And, make the time to place a phone call, it will make you feel better to hear a loved one's voice.
Sharing a meal with family is important. Learn how to properly set the table and always make room for one more. And above all, make sure there is bread and cottage cheese. They are very versatile sides. And while her sons will miss her greatly they will not miss having to "at least" try the latest jello salad recipe from church.
Make your house a home and people will gather there. This was most true in Pat's traditional hosting of Thanksgiving. She was "the hostess with the mostess". After Thanksgiving dinner make sure you try a little slice of everything from the dessert table. A little nibble won't hurt.
Traditions are important to form and to be passed down. We know from shared traditions that number two Braeburn apples make the best Applebutter. Jonathan's will do just fine too if that's what's good that year.
Road trips to see family count as vacation. Be sure you prepare for the trip by taking time to figure out where you will stop to eat. Not in a drive-through, go inside and eat. You need to stretch your legs. Have your play list ready or in her case, cassettes ready. Yani and Enya will help calm your nerves while you travel.
Lead by example. She instilled a strong work ethic in her children and grandchildren. In her life, she was a homemaker, civil servant and worked in banking.
Take time to enjoy your hobbies. Pat enjoyed spending time tending to her flower beds and trading hostas to add some variety. She was also fond of shopping, especially Grandma Grandkid shopping trips.
Write things down. The details are important to remember and get right. Family history needs to be recorded and shared.
Above all, Pat loved big and was loved huge in return. She will be greatly missed and remembered always by her sons and their wives; Gregory (Ma.Aurora), Brian (Erin), Christopher (Tanya) and David (Noel); Grandchildren: Jennifer Torres, Victoria Schiber-Arciga, Aurora Schiber-Arciga, James Schiber, Kyle (Caitlyn) Schiber, Meghan Schiber , Michael "Mickey" Schiber, Stephen (Alicia) Schiber, Stuart (Katie) Schiber, Samantha Schiber (fiancé Alex Moore), Marlo Schiber and Rachel Schiber; Great-Granddaughters Miriam, Alondra and Lenora Torres and Scarlett Schiber; her sister Marjorie Turnquist and many nieces and nephews.
A celebration of life will be held on Saturday, June 5, 2021 at 10:30 a.m. with a visitation immediately before from 9 - 10:30 a.m. at Marks Mortuary in Wood River.
Burial will follow in Valhalla Memorial Park in Godfrey.Memorials may be made to Prince Road Church of Christ in Godfrey and/or Siteman Cancer Center.