Pastor Robert Andrew "Andy" McAdams
Jerseyville | Wednesday, January 26 2022 |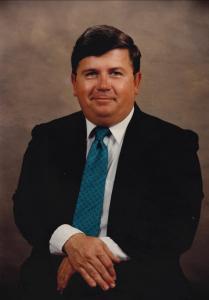 Pastor Robert Andrew "Andy" McAdams, 69, passed away at 1:36 a.m., Wednesday, January 26, 2022, at Alton Memorial Hospital.
He was born in Carrollton on April 22, 1952, and was the son of Robert and Joella (Lockhart) McAdams.
He graduated with the Class of 1970 from Jersey Community High School and went on to attend Texas Bible College in Houston, Texas.
He was employed with Laborers Local #218 for over 50 years and ministered the World of God to his community as pastor of Faith Temple United Pentecostal Church in Jerseyville for over 41 years, where he enriched the lives of his many parishioners throughout the years.
He married the former Holly Powell on August 21, 1971, in Paducah, Kentucky, and together they had recently celebrated their 50th wedding anniversary in Mexico.
He was a gentle, kind, and loving man who never met a stranger and greeted everyone he met with a smile on his face and a warm welcome.
Surviving are his wife, Holly McAdams of Jerseyville; five children, Robert Scott (Jackie) McAdams of Gillette, Wyoming, Chad McAdams, Rachel McAdams, Gracie McAdams, and CJ McAdams, all of Jerseyville; his step-father, Wesley Powers of Jerseyville; three sisters and brothers-in-law, Angela and Wes Roady, Joetta and Bruce Pinkerton and Jolene and James Adair, all of Jerseyville. He was a proud Papi to his eleven grandchildren, Kelsie (Charlie), Adrieanna, Alexander, Austin, Valera, Andrew, Hunter, Braven, Phylin, Ariah, and Sophia; as well as his two great-grandchildren, Brizen and Zahren-Scott; along with his numerous nieces and nephews.
He was preceded in death by his father, Robert "Boob" McAdams; his mother, Joella McAdams Powers; two brothers, Richard Lockhart and Michael McAdams; his grandparents, Robert A. and Myrtle McAdams and Orval and Mildred Lockhart; as well as a daughter-in-law, Abigail McAdams.
Visitation will be held from 4 to 7 p.m., Tuesday, February 1, 2022, at Crawford Funeral Home in Jerseyville.
Visitation will continue from 10 a.m. until the time of funeral services at 11 a.m., Wednesday, February 2, 2022, at Faith Temple United Pentecostal Church in Jerseyville. Reverend Brent Coltharp will officiate.
Burial will follow at Oak Grove Cemetery in Jerseyville.
For those desiring, memorials may be given to the family for the benefit of his children, Gracie and CJ, or to Faith Temple United Pentecostal Church, in care of the funeral home.
Memories may be shared with the family by visiting www.crawfordfunerals.com
Obit Provided By:
Crawford Funeral Home