Oliver "Wimp" Isenberg
Brighton | Friday, May 29 2015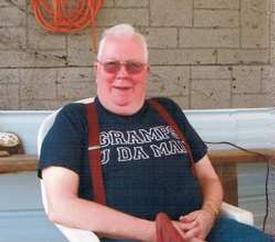 Oliver "Wimp" Isenberg, 81 of Brighton, died at 5:14 A.M. on Friday, May 29, 2015 at his home in rural Jersey County.
He was born on December 29, 1933 in Alton, Illinois to the late Oliver C. & Ruth (Deatherage) Isenberg.
Wimp was a United States Army Veteran and a retired mold maker from Owens-Illinois Glass.
He married Barbara Isenberg in Brighton, Illinois on December 5, 1980. She survives and resides in Brighton.
Also surviving are 2 daughters; Nikki Hays of Brighton & Jamie Todd of Brighton, 8 grandchildren, 2 great grandchildren, 2 brothers; Jack Isenberg of Peoria, Illinois and James Isenberg of Boxboro, Massachusetts
Preceded in death by his parents, 1 daughter; Marlene Isenberg, 1 sister; Olive Henry
No services are scheduledOnline Obituary can be found at
www.targhettaandwooldridge.com